8-year Old CEO speaks on Cyber Security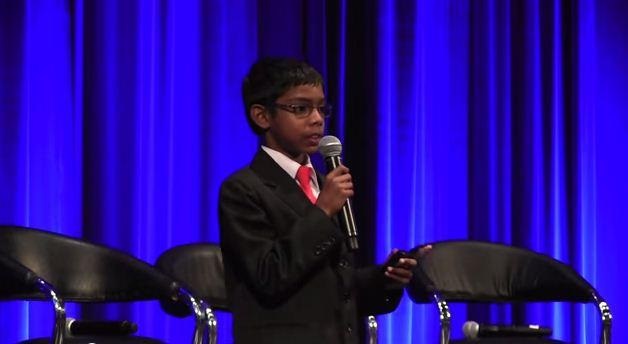 Can you imagine an 8-year old boy among a panel of cyber security experts? You don't need to, meet eight year old Reuben Paul, who will address a cyber-security conference starting Friday.
The minister of External Affiars V.K. Singh is also one of the keynote speakers in this conference.
The organizers of Ground Zero Summit has stated that the whiz kid Reuben Paul, an Indian originated American will talk about the need to develop cyber security skills among the current generation. This summit will be held on November 14.
Reuben has stated that he started learning about computer languages around a year and half ago. At present he is designing his own projects. At the tender age of 8, he has started a gaming firm, Prudent Games in August 2014. He is also designated as the CEO of the company.
Reuben Paul has been trained by his father, Mano Paul, in Object C programming language. He is now learning Swift programming for Apple's iOS platform. Mano Paul, the father was born and raised in Odisha, India. He has moved to the US in the year 2000.
This is the fourth conference where Reuben will be giving a lecture on cyber security. The prodigy will talk about creating awareness about cyber security among young children.
Furthermore, he will also demonstrate white page hacking according to the father Mano Paul.
What's new at WeRIndia.com