Wellbeing Nutrition – A Wholefood nutrition startup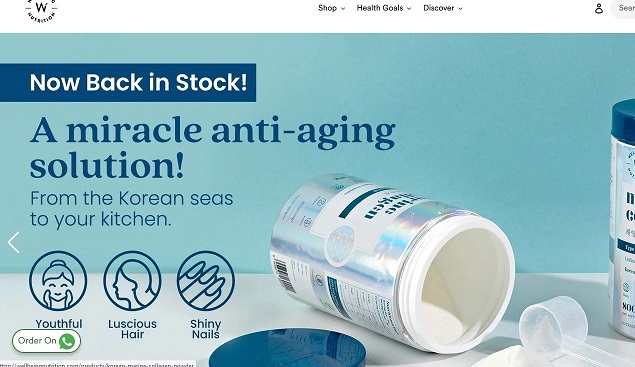 The emergence of nutritional startups has been growing for the past few years due to an increase in health-conscious customers.
Wellbeing Nutrition is one such startup that aims to provide wholefood nutrition to people.
Avnish Chhabria, the founder of the startup, claims that it is the first wholefood multivitamin nutrition firm in India. The startup uses plant-based ingredients to provide organic and non-genetically modified vitamins and minerals to users.
This Mumbai-based startup was launched in 2019. But, before launching the startup, Avnish researched at the John Hopkins University to innovate nutritional products.
During his research, Avnish mainly focussed on the problems of GenZ and millennials and lifestyle issues. He wants to solve the issues while aiming to deliver tasty products.
Being an athlete, Avnish used many nutritional products. At that time, he realized that most of the products he was consuming were imported. He also understood that there was a huge gap in this sector in India as many Indian brands were not offering organic and plant-based nutritional products.
It made him think about the business potential in the sector. That's how Avnish's entrepreneurial journey began.
Wellbeing Nutrition offers products for daily wellness, functional nutrition, and kids' nutrition. Some of the products of Wellbeing Nutrition include daily greens, Matcha Tea, Melts Essential vitamins, Daily immunity combo, Melts deep sleep pack etc.
Melts vitamins are one of their best sellers, which contribute to nearly 70 per cent of the revenue of the startup.
Some patients have a problem swallowing pills. They are given strips to keep on their tongues. This technology, which is used in Germany, has been adopted by Wellbeing Nutrition.
Wellbeing Nutrition sources ingredients from organic farms in 19 countries. The startup sells its products on its website in addition to the sale on other eCommerce portals like Amazon.
It receives around 6,500 orders per month through its website, while it fulfils over 7,000 orders every month through Amazon.
The startup recently launched USDA-certified organic plant-based melts. It aims to innovate more nutritional products in future.
Image Credit: Wellbeing nutrition Website Screenshot
Image Reference: https://wellbeingnutrition.com/
What's new at WeRIndia.com