Wakefit – Get the mattress of your dreams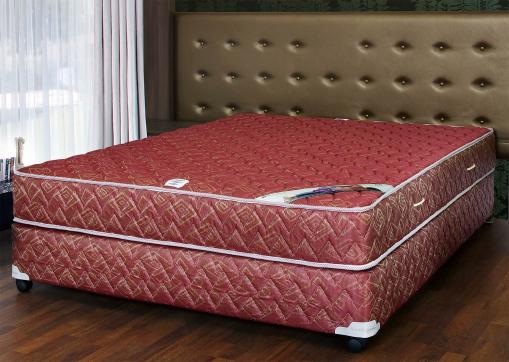 Ankit Garg grew up around mattress innovation, since his family owned a small experimental testing setup for mattress foam. Although he started out working for the chemical giant Bayer, he continued to feel drawn to mattress innovation.
Thus, he soon quit his job and began to look for opportunities in the mattress industry. He soon realized that there had been almost no innovation in mattresses whatsoever.
There was much room for improvement, and Ankit decided to take advantage of it. Therefore, fourteen months ago, he founded the startup Wakefit, which models personally-customized mattresses depending on how each customer likes to sleep.
Wakefit started out selling a wide variety of mattresses: with memory foam, normal foam, spring, and coir. However, Wakefit differed in that they would get back to the customer after he or she had used the mattress for a certain period of time.
This allowed Ankit to receive feedback about what worked and what didn't work in his mattresses, and he began to make improvisations to his products accordingly.
He and his team decided to simplify his outlook and eliminate all other product lines, focusing solely on their own creations. Soon after, Wakefit began its policy of catering directly to the customer's wishes, without having to compromise on quality or delivery time.
Today, Wakefit has successfully satisfied over thirty thousand customers, and has shipped over forty thousand products throughout the entirety of India.
They grow from 10% to 20% monthly, without even counting seasonal sales and discounts.
Currently, Ankit is looking to expand his team and continue to spread his ideal of personalized sleeping comfort.
He also plans to increase the revenue of the startup and reinvest it in the business.
With its policy to make each customer happy with a personalized product, it's no wonder that this startup has become such a success.
Image Reference: Sobhastore, Ehoustonmortgage
Recent Posts

The bank can offer you a lot of

Chandra Mishra, a philanthropist from Varanasi, set up

As per sources, railways recently started focusing on
What's new at WeRIndia.com