TutorCabin offers online tutoring service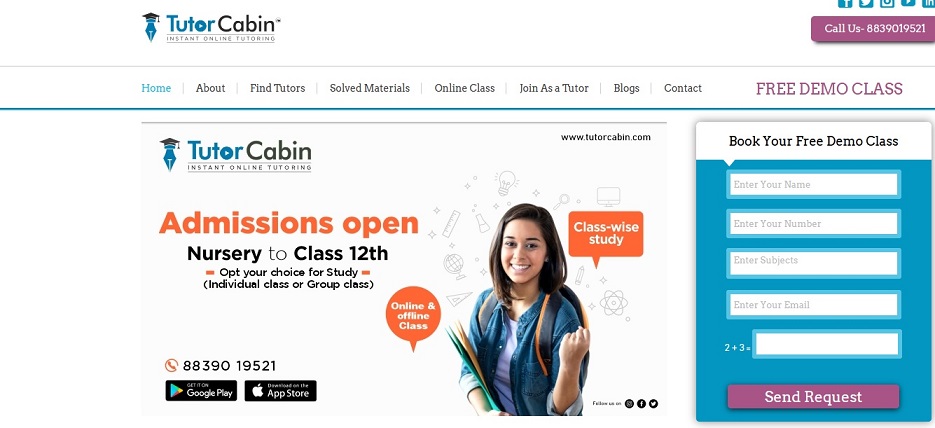 Online education becomes a new normal thing now due to the pandemic. In this context, several edtech startups are emerging daily. But, TutorCabin's story is different. A village girl's hardships and passion led to its launch.
Neha Mujawdiya hailed from Melkheda village of Mandsaur district. She is the first girl from her village to complete her education.
Since her childhood, Neha has been dreamt about entrepreneurship. But, pursuing higher education is also difficult for women from her village. In such a case, starting a business is almost impossible.
Her journey inspires many people, especially girls. Rural areas lack resources for educating children. Besides, social stigma is prevalent, due to which girls are not allowed for many things like education. In her village also, girls were rarely allowed to pursue higher education.
But, Neha achieved her goal despite the odds. She launched TutorCabin, an edtech startup.
Neha had to struggle a lot to break the cycle. When she wanted to move to Indore to pursue an MBA degree, her parents rejected that. But, she moved to Indore after convincing her parents. By allowing her to pursue higher education, her parents had to face a lot of criticism.
She started taking home tuitions to meet her expenses in Indore. Sometimes, she worked for around 18 hours a day. Then she wanted to start an edtech startup. That's how TutorCabin's journey began. It started with 10 to 15 tutors and a few nearby students from Indore.
TutorCabin is an Indore-based startup. It offers personalized online tutoring classes to students of all ages. It even provides group classes for different competitive and entrance exams.
Within three years of launch, TutorCabin reached many students in different parts of the country, including Delhi, Mumbai, and Agra. It has more than 1,000 teachers. Last year, it clocked a revenue of ₹22 lakhs.
Image Credit: Tutorcabin Website Screenshot
Image Reference: https://www.tutorcabin.com/
What's new at WeRIndia.com