Truemeds revolutionizes affordable medicine access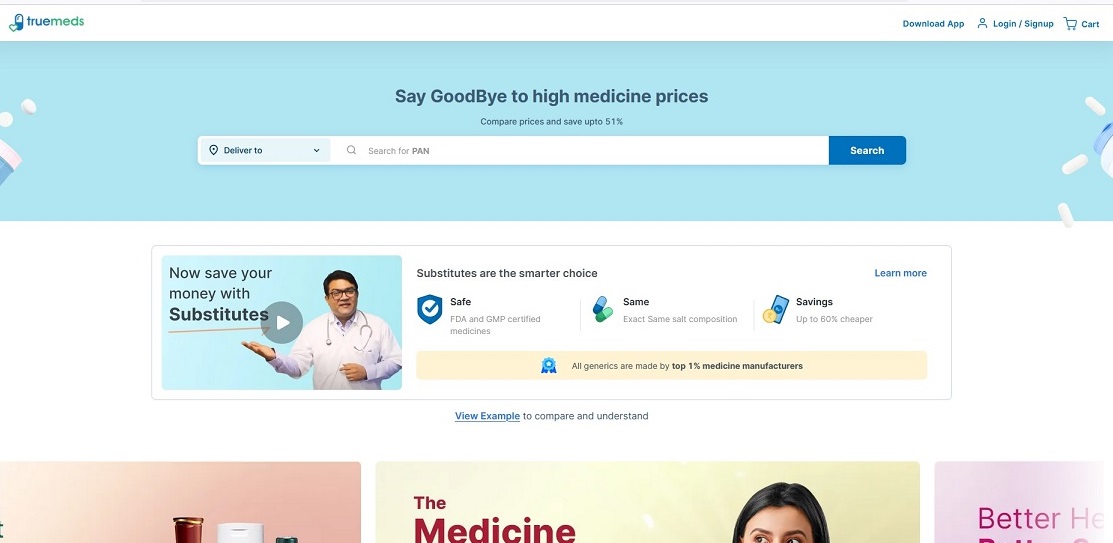 Truemeds, a telehealth platform in India, is on a mission to provide affordable and high-quality medicines to patients with chronic diseases.
Founded in 2019, Truemeds aims to alleviate the burden of medical bills. It wishes to achieve it by leveraging a proprietary algorithm and offering free doctor teleconsultations.
Akshat Nayyar and Kunal Wani are the founders of Truemeds. They state that their customers currently save an average of 47 per cent on their monthly medicine expenses. However, they aspire to increase these savings to an impressive 70 per cent.
One of the significant challenges faced by the Indian middle class is the affordability of medicines. Over 250 million chronic patients in India require monthly medication. And, a staggering 95 per cent of medical expenses are paid out of pocket.
For individuals with chronic illnesses like diabetes or hypertension, medical costs can consume 15 to 20 per cent of their monthly income.
Truemeds recognizes that India has a pseudo-categorization of medicines into branded and generic categories, resulting in different price tiers.
Despite generics and branded drugs having identical scientific compositions, patients often lack the knowledge or confidence to make informed decisions based on price ranges.
Truemeds steps in to address this issue by helping patients find top-quality medicines from the top 1 per cent of Indian pharmaceutical companies at reasonable prices.
The founders spent nearly nine months vetting the idea with industry leaders and potential customers. After that, they became confident that their target of achieving substantial cost savings is realistic.
Currently, Truemeds enables patients to save an average of 47 per cent on their monthly medical bills.
However, their determination to increase these savings to 70 per cent reflects their commitment to positively impact the lives of Indian chronic patients. This is because these patients spend approximately ₹3,000-4,000 every month on medicines.
The startup intends to accelerate its growth in the untapped domestic market. It also wishes to expand its coverage across the country.
While currently operating primarily in Maharashtra, Truemeds has received a demand from all corners of the country for affordable medicines. Thus, they plan to triple the number of fulfilment centres across India within the next six months.
With a monthly order fulfilment exceeding one lakh in Maharashtra alone, Truemeds is experiencing rapid growth.
Truemeds has a wide target audience, encompassing every Indian customer suffering from chronic diseases and requiring prescribed medicines.
Truemeds continues to make strides in revolutionizing the accessibility and affordability of medicines. Its vision is to become a household name synonymous with providing medicines at true prices.
With the potential to transform the lives of millions of Indian chronic patients, Truemeds is poised to make a significant impact in the pharmaceutical landscape.
Image Credit: Truemeds Website Screenshot
Image Reference: https://www.truemeds.in/
What's new at WeRIndia.com