Theobroma offers quality bakery products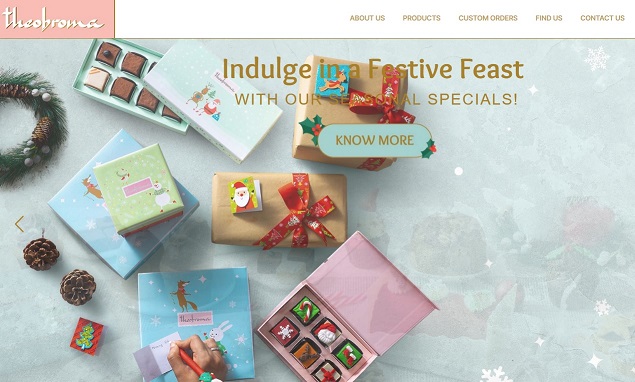 Theobroma bakery products like cakes, pastries, and brownies are popular across the country for their quality and taste.
Starting in a small kitchen, Theobroma has nearly 85 outlets in the country. Kainaz Messman Harchandrai and Tina Messman Wykes are the founders of Theobroma. They are sisters.
Their mother, Kamal Messman, has a food business. She quit her bank job to look after her children and decided to start a fast-food business. She is good at cooking. Kamal started selling sandwiches, burgers, and chicken rolls to the Government-owned MAFCO stalls in Mumbai. She also started selling cakes and pastries when they were not popular.
Kamal also experimented with new recipes. She made an eggless brownie recipe for her children. She used to supply them to a big restaurant chain.
Kainaz's father is also a pharmaceutical businessman. He started his career as a milk delivery person. The sisters' duo continued the legacy of their parents.
However, Kainaz said she did not want to follow her mother and enter the food business. She aimed to become a lawyer. But as part of her studies, she had been to France. At that time, she realized her inner qualities and decided to start a food venture.
Later, she launched Theobroma. The first outlet was opened in Colaba, Mumbai. Her father gave ₹1.5 crores to buy the property and baking equipment for the bakery.
They used their grandmother's kitchen for baking products. Initially, Theobroma was started as a patissier. Later, many other items were added to their menu, including savoury food items.
The sisters also extended their services and started providing breakfast and lunch with various items like quiches, cream cheese sandwiches etc.
They operated it only in Mumbai for several years. Later, they extended their business to other parts of the country. Today, they have more than 85 outlets across the country. Theobroma clocked revenue of ₹230 crores for the FY 2021-22. These sisters have proved women can achieve anything and climb corporate ladders if provided with equal opportunities.
Image Credit: Theobroma Website Screenshot
Image Reference: https://theobroma.in/
What's new at WeRIndia.com