ThatMate spurs conversation around taboos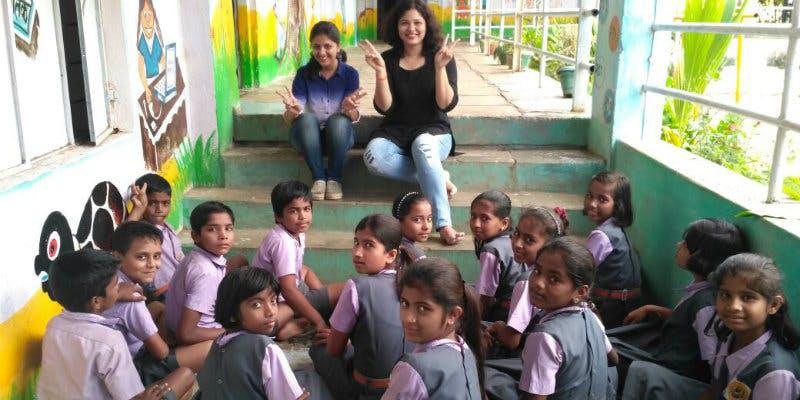 In order to improve awareness on social issues and mental health at different levels, ThatMate steps in.
ThatMate was founded by Madhavi Jadhav in Bengaluru.
Still there is a social stigma and taboo prevalent on many topics like menstruation, sex etc. in Indian society.
ThatMate aims to reduce the myths associated with sexual as well as mental health by conducting worskhops, counselling etc.
They also utilize tools like cartoon characters, comic books, and online books in order to engage people on taboo subjects.
Madhavi, the founder was raised in a small village in Satara, Maharashtra where it is quite common for girls to get married as soon as the onset of menarche.
Initially, she worked with Shell for some time. But, when she realized that there is need to work for people rather than earning money, she decided to quit her job and moved to Satara.
She found that awareness programs are essential not just to educate children but adults as well.
She and her friends conducted seminars and workshops on safety, and good and bad touch for children aged from seven to ten years.
After witnessing the overwhelming response to the workshop, she founded ThatMate.
Using a friendly and sensitive approach, ThatMate is reaching to as many students as it can. It has collaborated with schools in Satara.
Furthermore, more than 2 lakh students are being engaged in these programs in 500 schools in Sangli.
24 Facebook live sessions have been conducted for the youth.
ThatMate uses a Freemium model.
They conduct workshop on a service model. They ask for funds in the form of donations.
Their forums, videos and certain services will have advertisements to afford the costs associated with them.
ThatMate aims to conduct more workshops by partnering with leading schools in Maharshtra.
It also wants to collaborate with certain NGOs to raise funds for the achievement of their goals.
Image Reference: Yourstory
What's new at WeRIndia.com