Soklet offers Indian-origin chocolates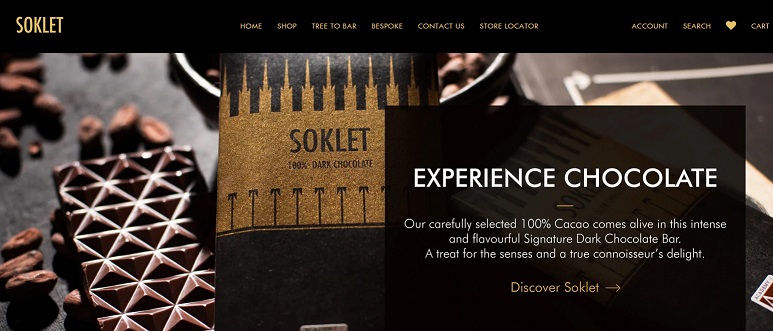 Many chocolate brands available in the market are foreign-made. Only a few brands of Indian-origin chocolates are available. Soklet is one of them.
Karthikeyan Palanisamy and Harish Manoj Kumar from Tamil Nadu founded Soklet to offer Indian-origin chocolates to people. They are brothers-in-law and risk-takers.
Karthikeyan has a family textile business. He was managing the business, while Harish was looking after his ancestral farm.
The idea of launching a chocolate brand came to their mind when Harish yielded good results with a cacao plantation at his farm.
He wanted to start an export business and shared the idea with Karthikeyan for his support. That's how they started their entrepreneurial journey.
Their Soklet brand started from their garage. Now, the brand exports to many countries like the US, New Zealand, Japan and European countries. The startup generates revenue in crores of rupees.
But, their journey was not easy. The duo wished to make artisanal chocolates. They experimented with various recipes by watching videos on the internet. They failed several times in their attempts but learned many things.
After several attempts, they succeeded. They made their first batch of chocolates. They also approached a chocolate taster to get feedback.
They worked on improving their brand to meet the standards of well-known chocolates, as per the feedback of the chocolate taster. Later they participated in a chocolate festival.
After updating many things related to chocolate production and improving taste, the duo succeeded in exporting their artisanal chocolates.
Though it took a long time for the duo to learn all the business tricks, the success of their startup made them happy and satisfied.
The duo also started a cacao plantation on many acres of land. Around 60 people are working at the farm at present.
Also, Soklet has 14 people working at the manufacturing unit as well as the fermentation unit. It produces 10,000 bars of chocolates per month. It clocked revenue of ₹4 crores last year.
Image Credit: Soklet Website Screenshot
Image Reference: https://soklet.in/
What's new at WeRIndia.com