Punjabi girl earns crores with organic jaggery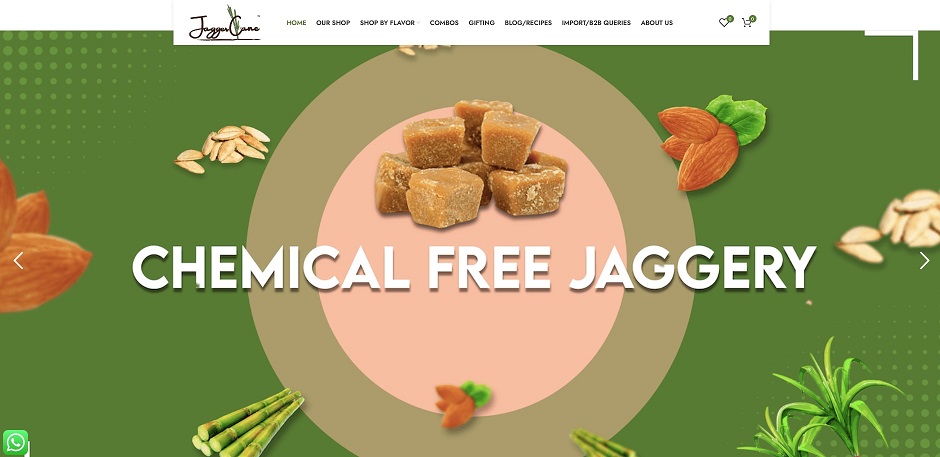 Sugar is not good for health. That's why many people are shifting to jaggery. To help people shift to healthy and organic jaggery, a Punjabi girl decided to sell it.
Navnoor Kaur from Ludhiana, Punjab, wished to start her own venture after completing her post-graduation. While many business ideas came to her mind, Navnoor chose jaggery.
This is because, her family also wanted to shift to jaggery, but they did not find a healthy brand. So, Navnoor wanted to create a healthy jaggery brand.
Besides, the usage of sugar is easy and goes smoothly. But, the usage of jaggery is not much easy because the milk would become sour with the usage of jaggery. That's why many people are restricting their jaggery usage to only certain food items.
In this context, Navnoor researched a lot to address the issues involved with it. She even experimented in the home kitchen.
The taste of jaggery goes bad easily due to its moisture. Navnoor focused on this issue as well. She took the help of Punjab Agricultural University.
After that, she met Kaushal Singh, an MBA graduate in Agriculture. Kaushal also had a similar interest in establishing a good brand for jaggery. But, did not step forward due to low market demand. So, he started a manufacturing unit of refined sugar.
When Navnoor met Kaushal and explained her idea of building an organic jaggery brand, he also decided to join her.
Thus, Navnoor launched Jagger Cane to offer organic jaggery. She collaborated with farmers across the state for procuring raw materials. Many farmers were not aware of soil quality, pH levels, time of harvest etc. Both Navnoor and Kaushal educated farmers on these issues to improve the quality of the product.
Now, Jagger Cane has become the favourite brand of many health-conscious people. Around 2 lakh kgs of jaggery have been exported to many countries like Singapore, Australia, and Canada. Its turnover was ₹2 crores in 2022.
Image Credit: Jaggercane Website Screenshot
Image Reference: https://jaggercane.com/
What's new at WeRIndia.com