SBricks – A one-stop solution for your home services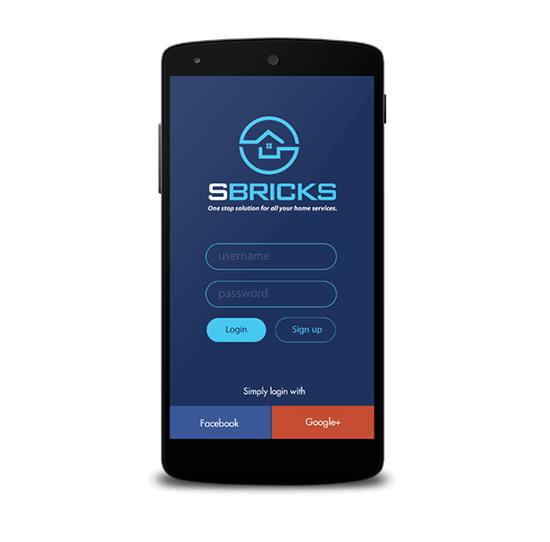 Do you want a professional home cleaning service? Are you tired of searching for workers for your homely needs? Then contact SBricks. Now, home cleaning became easier than before with SBricks.
SBricks is a Hyderabad-based startup. It is a one-stop solution for all your home services. A group of technology experts founded this startup aiming to deliver trusted home services for all.
You can get professional home services by connecting to their website. They assure quality home services with good standards at affordable pricing.
The website offers following services: Home Cleaning, AC maintenance, plumbing, laundry, painting, electrical works and carpentry. Users can easily avail their services by using their mobile app. One can get professional services with ease using this app as it facilitates the user to book required service and get price immediately.
There are three categories of services on their website. They are: Cleaning, repair and laundry. One should select the required category of service and enter the zip code in the specified columns to get the price.
The minimum prices for their services start from Rs.150 that is for plumbing, carpentry and electrical works.
Their S Clean service starts from Rs.3500. This is an advanced cleaning method in which just steam and water are used to clean. The S Clean eliminates grime, stains, bugs, and fleas thus sanitizing the area. This cleaning method also includes cleaning the taps, vacuuming the carpets, scrubbing the floor by machines, polishing the tiles and skirting, and steam cleaning surfaces and glass panels.
If you have any queries on placing an order or using their service, you can contact them at the given number on their website. The customer care timings are 8am to 9pm on all weekdays, 9am to 6pm on Saturday, and 11am to 5pm on Sunday. Besides Hyderabad, the startup offers services in Vizag, Tirupati, Bangalore and Kochi at present.
Image Reference: Sbricks
What's new at WeRIndia.com