Rigi empowers content creators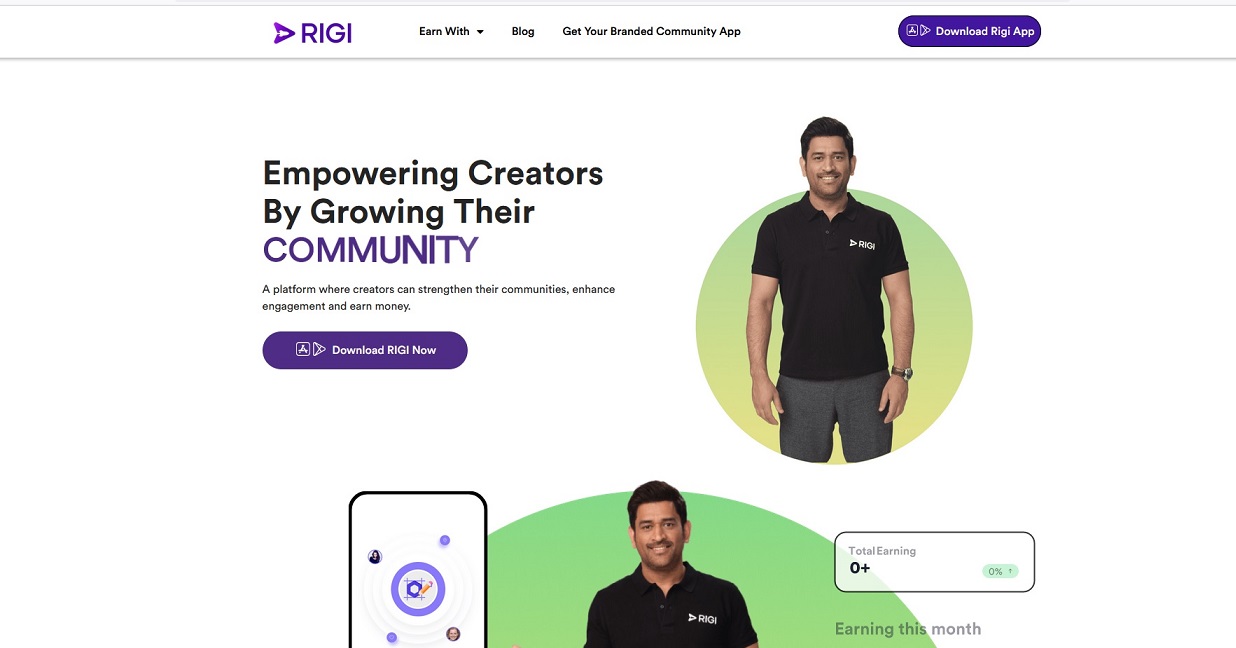 Rigi is a platform that empowers creators and influencers to manage and monetize their communities. It recently raised ₹100 crore from Elevation Capital.
Founded in 2021 by Swapnil Saurav and Ananya Singhal, Rigi focuses on supporting knowledge creators in various fields, including education, fitness, and gaming.
Rigi is a Bengaluru startup. It is a good platform that offers a comprehensive ecosystem and enables creators to manage their communities efficiently and emphasizes monetization.
Also, it provides tools for subscription management, courses, live workshops, paid one-to-one interactions, and seamless integration with social platforms.
Over the past 14 months, Rigi has successfully raised $25 million across three funding rounds.
The latest funds will be utilized to expand into new categories and geographical regions, further strengthening the platform's presence.
Accel India's Prayank Swaroop expressed confidence in the creator economy. Swaroop praised Rigi's suite of products, stating that they have a significant positive impact on creator businesses.
Since its inception in October 2021, Rigi claims to have assisted over 10,000 creators across more than 30 categories, and it recently expanded its operations to Indonesia.
Co-founder of Rigi, Swapnil Saurav, highlighted the increasing demand for specialized advice from knowledge creators in areas like education, health and fitness, skills training, and gaming.
He emphasized Rigi's goal of supporting these creators by providing tools. So they can focus on adding value to their audiences' lives while monetizing their expertise.
Rigi estimates that the global creator economy is worth over $100 billion, indicating the significant growth potential in this sector.
Elevation Capital is known for its investments in companies like Sharechat, Turnip, and Headfone. It expressed confidence in Rigi's ability to empower creators and praised the platform's positive reception from customers.
Co-founders Ananya and Swapnil were previously involved in the founding of HalaPlay. Later it was acquired by Nazara Technologies and Delta Corp in 2020.
They recognized the emergence of online creators and the potential of influencers' communities during their time at HalaPlay.
This realization led them to establish Rigi, providing a platform that enables creators to become entrepreneurs. The platform wishes them to thrive within the dynamic world of the creator economy.
Image Credit: Rigi Website Screenshot
Image Reference: https://app.rigi.club/
What's new at WeRIndia.com