Purple Tutor – An Online Coding Class Teacher to kids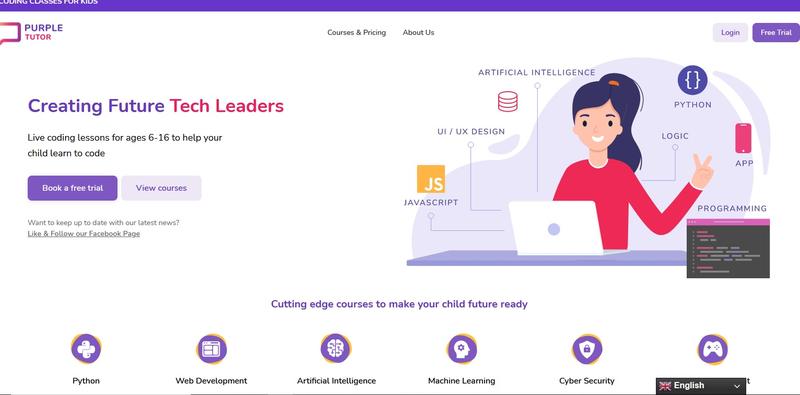 Nowadays children are smart in using technology. Parents are also encouraging them to develop their skills in this field. As a result, the demand for STEM (science, technology, engineering and mathematics) related courses have been rising. Considering the demand and potential in this sector, Purple Tutor started its services.
Purple Tutor was founded by Gaurav Perti and Yatish Gupta in 2019. Gaurav and Yatish are IIT-B alumni. They launched this startup to offer live coding classes to school-going children to improve their creative thinking and computational skills.
The startup mainly focuses on children aged between 6 and 16 years. Gaurav, the co-founder, says that skill building is essential as most jobs will be automated in future. Besides, the curriculum of schools is not relevant to the existing market. As a result, children don't have the skills that are highly demanded in the market. Also, the cognitive ability in children majorly develops between 2-14 years. Hence, it is the ideal age to encourage them to build critical skills in them. That way, they can learn essential skills.
Purple Tutor offers live classes to children aged 6-16 years. These classes include Python, Artificial Intelligence, Scratch, web development, 3D game design, and Roblox. It also provides data science classes to older students.
It started its services with one student in the last quarter of 2019. Within 18 months, the startup acquired more than one lakh registered users.
The curriculum of Purple Tutor is based on MIT's lifelong kindergarten group. Each course has 100 live sessions. It is offered in either 1:1 format or 1:4 format.
Purple Tutor follows a strict selection process while hiring instructors. It mandated a Computer Science degree for all its instructors. Besides, it provides in-house teacher training programmes so that teachers can build personalized learning paths for students based on their ability and interest. Purple Tutor has more than 20 teachers, and all of them are women. The course fee varies with concepts or syllabus and course duration.
Image Credit: Purpletutor Website Screenshot
Image Reference: https://purpletutor.com/
What's new at WeRIndia.com