Power2SME enables Empowerment of SMEs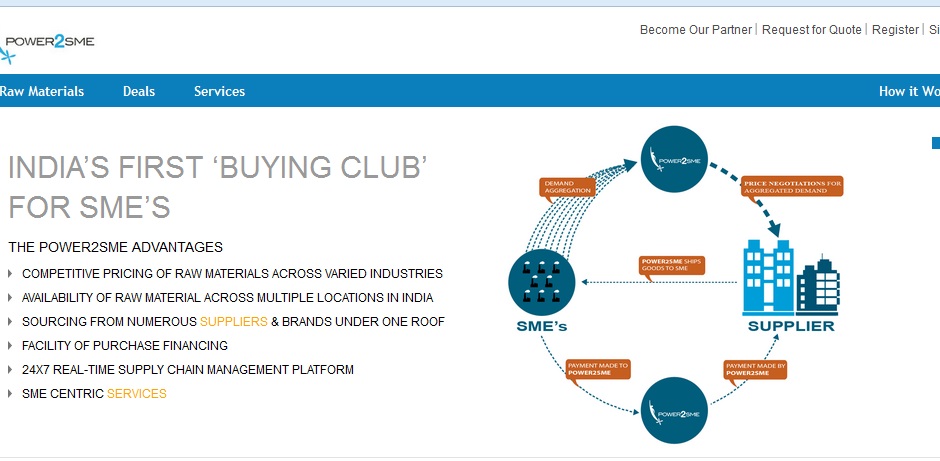 Started in 2012, Power2SME is the first buying club for Small and Medium Enterprise SMEs in India. Power2SME aims at empowering SMEs by increasing their business profits. They do this by reducing the purchasing prices for the SMEs and increasing their productivity. They help companies to focus on their core business while they provide raw input materials at competitive prices. They provide various raw materials like Additives, Inks, Paints, Metals, Polymer Commodity, Polymer Engineering etc.
The startup has partnered with various trusted suppliers to ensure that the customers receive quality raw material that they need. Their current suppliers include: SAIL, IOCL, GAIL, AkzoNobel, Haldia, etc.
They also provide raw material across multiple locations in India. Customers can also make use of purchase financing. Furthermore, customers get a 24×7 real time supply chain management platform which can be helpful. The way they achieve competitive prices is by pooling the raw material needs for various small and medium sized enterprises.
Power2SME helps SMEs to cut production costs and increase their efficiency in business process by providing an online platform for them. With the help of such platforms small and medium sized enterprises will have a better chance of competing with large enterprises.
What's new at WeRIndia.com