Pinwi – App to guide child career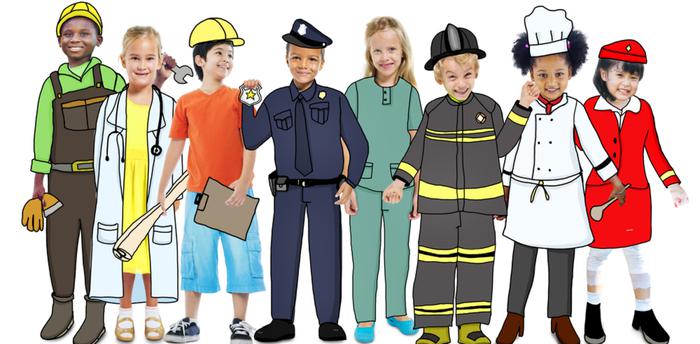 Hatch Tact Innovations has recently released an app called Pinwi, which stands for Play-Interest-Wise. This app guides child development based on the child's interests, likes, and dislikes, and encourages parents to better understand and support their children through these interests, instead of just deciding their career.
Given that many new jobs and careers have opened up more broadly over recent years, children are given more options to choose from, but are confused when the time comes to make the decision.
Luckily, that is exactly what Pinwi aims to solve.
Rachna Khanna began her thinking behind Pinwi when she noticed the disconnection of her own resume and career; she had desired to become an architect, but her current job was in media, and she decided to switch careers because her current job wasn't making her happy.
Realizing how frequent it was for one's career choices to not be made by oneself, she began to devise a method that can help children understand themselves better early on, in order to more easily make the decision that would make them happiest in life.
Thus, she founded Pinwi with Ankit Kesarwani, in order to, as she says, "take the role of a neutral counsellor who can guide [parents] regarding their child's interests".
Backed by supportive professionals, mothers, teachers, educators, as well as a developmental psychologist, Pinwi strives to stretch out to parents to empower the decision-making of their children. The app's experience is unique to both children and their parents.
The children's interface allows one to report their own likes and dislikes on a daily basis, rating daily activities, creating wish lists of activities, and share posts based on their activities with their friends.
For parents, the app delves deeper into their children's interests and analyzes them, mapping specified areas such as Social Interaction, Conceptual Thinking, and Creative Expression.
Pinwi Full Access, available for ₹600, allows a complete in-depth analysis of a child's interests.
Parents can connect and interact with other parents, and children can participate in the app's safe social network.
The makers also plan to introduce Teen Pinwi in the future, which continues the child's journey into teen years, aiming more directly at one's career choices.
Image Reference: TheConversation, BetaNews
Recent Posts

Union Finance Minister Nirmala Sitharaman said that VDAs

Cinnamon is a widely used spice in the

A man from Karnataka celebrated the birthday of
What's new at WeRIndia.com