MyCliniCare – easy and early breast screenings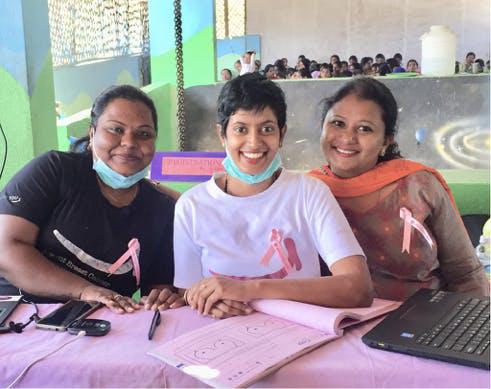 In India, breast cancer kills someone every seven minutes. This high death rate is increased by the lack of women who receive breast exams.
Only 1% of women have had a breast exam, and screening is very rare. The mortality rate of breast cancer in India is 50%, since it usually gets detected so late. In contrast, the mortality rate of breast cancer is less than 10% in the United States.
When Carman Kobza, David Da Silva, and Vinod Raju realized the sharp increase in the occurrences of breast cancer in India, they decided to do something to bring these numbers down.
The trio founded MyCliniCare, a preventative healthcare company that provides people with medical diagnostics.
MyCliniCare conducts early digital breast screenings for women in India. These early breast screenings are very affordable, costing only ₹650.
Digital breast screening is a certified pre-screening device. It is used for examining breast lumps and detecting lesions.
Digital breast screening is radiation-free, unlike mammography. Therefore, it is safe for pregnant women and lactating women.
Digital breast screening can also be done on younger women, unlike mammography. Mammography is usually recommended for women above age 40.
Patients are taken to a private screening room, where they are undressed only to the extent where their breasts are visible for the screening. After the screening is finished, a specialist performs a manual breast exam to complete the process.
Not only does MyCliniCare work to prevent the onset of breast cancer, but they also work to remove people's fears and stigmas surrounding the disease.
The company's environment is comfortable and welcoming.
They walk patients through the process before the actual exam, so that they are relieved from their fears.
Overall, MyCliniCare is working to fully break the stigma surrounding breast cancer.
They want to encourage women to not be afraid to get it inspected early, so that breast cancer can be cured more easily and be less of a deadly fear.
Image Reference: YourStory
What's new at WeRIndia.com