mPowerO – An excellent e-learning solution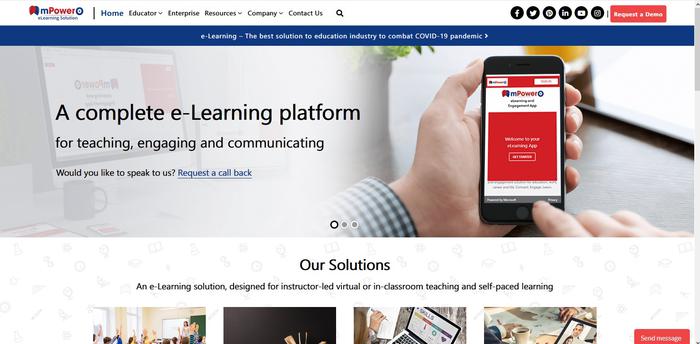 The coronavirus pandemic improved e-learning opportunities. Several startups begin providing e-learning solutions to grab opportunities in this sector.
Hyderabad based startup, mPowerO is one of them. It aims to empower the study. Their e-learning solutions are designed in such a way to improve self-paced learning for both virtual and in-class teaching.
Ananth Rao founded mPowerO. He has vast experience in the mobile and internet space.
He focussed on improving skills and education of youth in India. Hence, to support such startups, he aided Hyderabad-based SkillPro.
Under his chairmanship, SkillPro turned to an e-learning solution platform after the success of Skill India Mission.
More than 3 lakh youth acquired skills in both rural and urban areas through SkillPro. Their employment opportunities improved due to it.
However, several youths had not completed their course. They did not show the interest to complete the course which they showed in joining. So, the completion rate fell drastically. Just four per cent of students were completing the course.
To make e-learning more secure and effective, they launched iShiksha in 2018 for companies. iShiksha aims to improve the skills of employees in companies. Several companies availed their services through this platform.
Now, due to lockdown, children are studying online. Hence, SkillPro launched mPowerO. It is a rebrand of iShiksha aiming to provide creative and easy solutions to schools and colleges in Tier II and III cities.
mPowerO facilitates easy teaching to students anywhere and anytime on mobile. Using their cloud-based SaaS solutions, educational institutes can build personalized apps.
Everything from study material to assessments will be protected with the platform securely. There is no need for internet connectivity once the students download the lessons as they can access them offline.
Image Credit: mPowerO Website Screenshot
Image Reference: https://www.mpowero.com/
What's new at WeRIndia.com