mGage: Intelligent mobile engagement services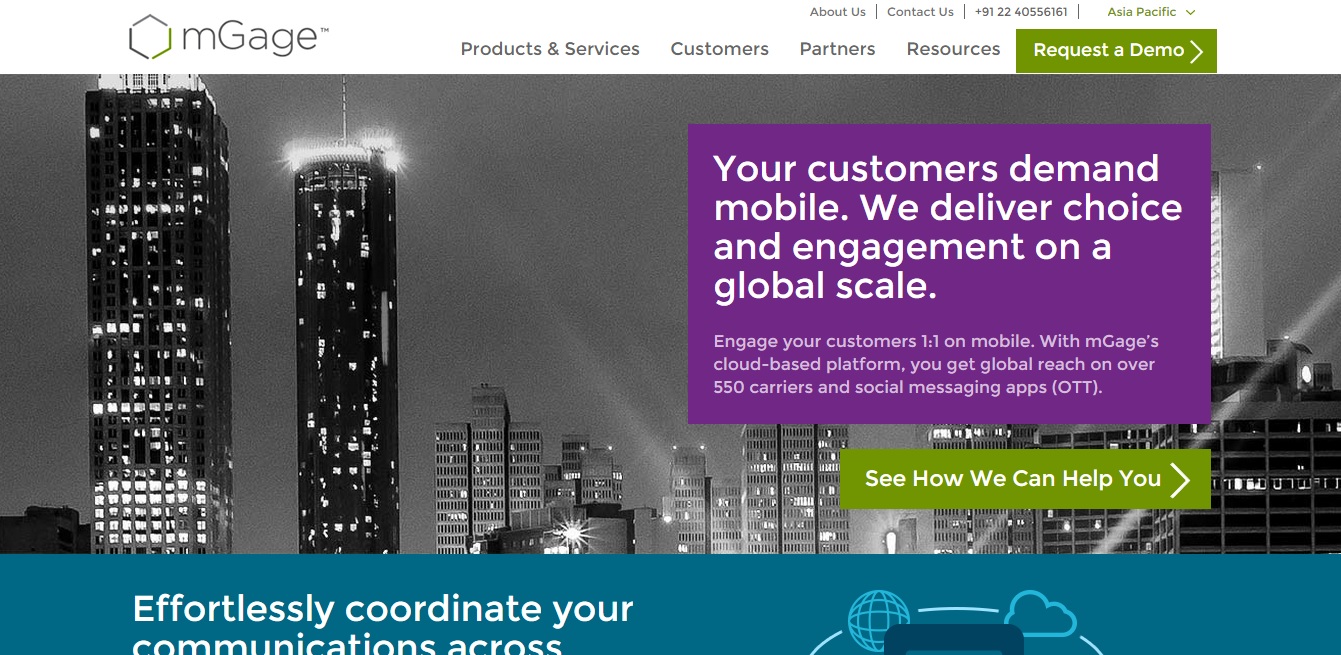 mGage is made to be a global mobile engagement provider. This US based company has many Indians at the helm. The company boasts of more than 15 years of mobile CRM (mCRM) experience. With mGage's SaaS, a cloud based technology, users can enable their brands to intelligently personalize mobile communications for the omni channel consumer , across marketing and customer care interactions.
With the help of a single campaign management tool and a clear set of open APIs, their platform helps billions of text messages monthly across various channels which include, SMS, voice, push, social, and social messaging apps.
At present they are serving more than 800 enterprises and are a trusted connection for more than 550 carriers all over the world. mGage has won a great reputation with its unique mobile engagement services.
The services they offer are campaign management and APIs. They also offer analytics regarding tracking and retargeting, location based services, and mobile identity. The channels they operate on include SMS, MMS, OTT, Push, Social, Voice.
The team of management of mGage is: JAY SHETH – Chief Executive Officer, SURASH PATEL – Chief Strategy Officer | Chief Operating Officer, Europe, HARVEY SCHOLL – Chief Operating Officer, DEEPAK GOYAL – Chief Operating Officer, India, James Citron – Chief Revenue Officer, Alek Zdziarski  – Chief Technology Officer.
What's new at WeRIndia.com