Billion Dollar Babies for Indian Startups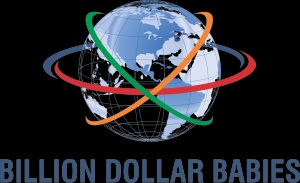 TiE Silicon Valley announced Billion Dollar Babies (B$B) a first-of-its kind program for Indian startups on December 17, 2014. The program is intended to help chosen Indian startups to reach $1 billion in global enterprise value. The selected startups will be brought to Silicon Valley. The programs bridges India and the US to assist business people go global, associate with mentors, and venture capitalists.
This initiative is vital as the business environment in India has been growing over the years and more companies can go global now. Venture capitalists are observing the increasing number of companies in the US-India space. The number of innovative and technological product companies are growing nationally and globally. The Billion Dollar Babies program is especially designed to nurture Indian startups that deserve global recognition.
TiE can help companies succeed at a faster rate to increase the number of Indian companies to go global and motivate more business persons to bring their products into light. The companies that can apply for the program should have the following criteria: They should be funded by an angel or venture. They should exhibit potential in India as well overseas. They should be global aspirants and at least one of the co-founders should be ready to move to Silicon Valley. Starting from December 17th, the program's India tour schedule will end on December 22. Those who are interested can apply here.
What's new at WeRIndia.com