Linkstreet – Integrated learning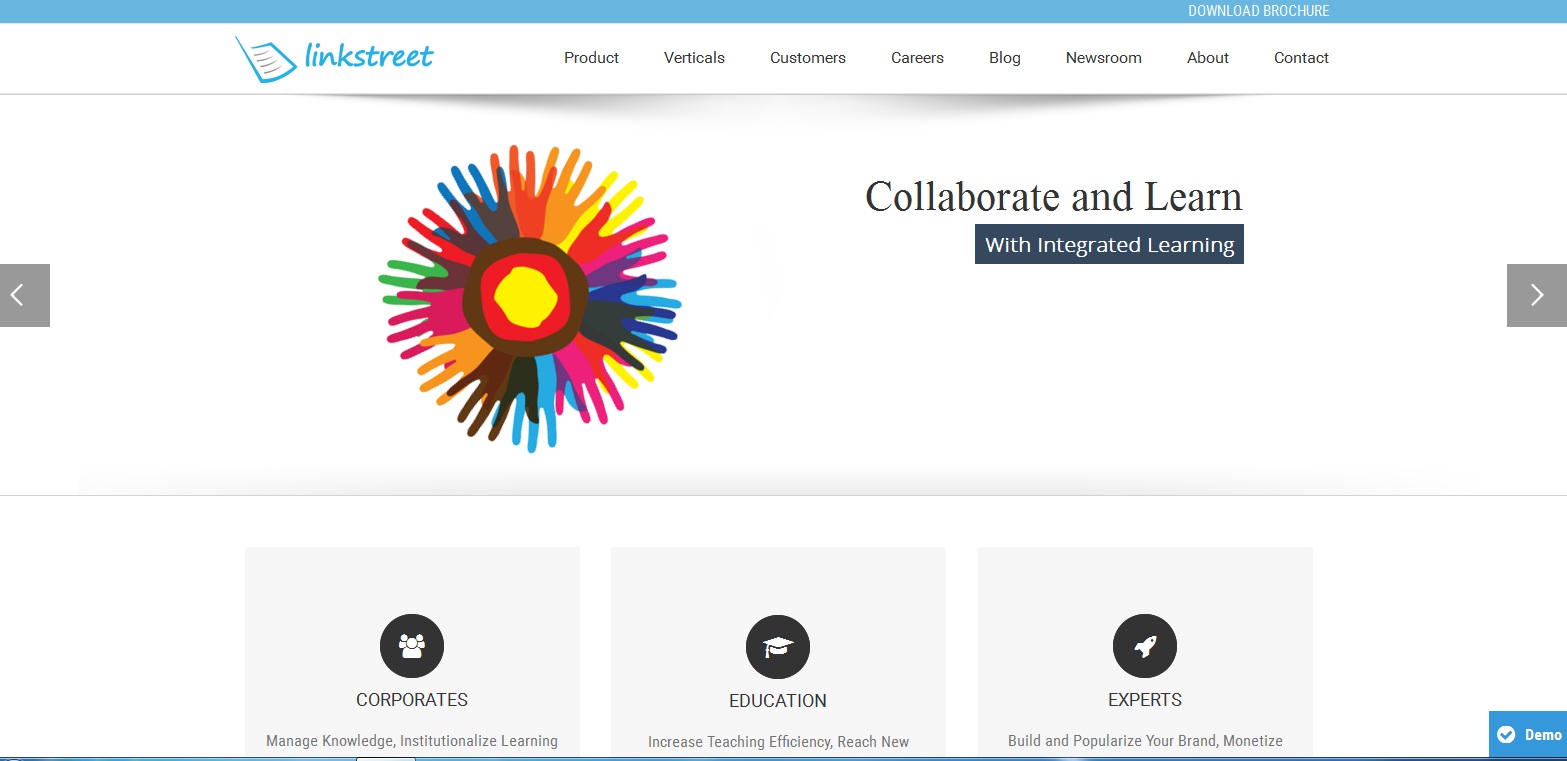 Linkstreet is a new Bengaluru based startup for integrated learning. Their aim is about learning as an integral part of the growth for every organization and individual. The service they provide is to deliver actionable information across geographic boundaries. They use their end to end seamless software platform to do so. Linkstreet application is used in many different industries from education to healthcare, retail, and financial services.
Some of their clients are Columbia Asia Hospitals, Thomson Reuters, ISB Hyderabad and IIM Bangalore. In order to institutionalize the knowledge and information of a company and help them connect with people based on actionable information, Linkstreet uses the full create, store, manage, deliver, monetize cycle. They provide information which helps in taking decisions.
The software of Linkstreet has several components and is currently being used by over 10,000 customers. Their features include:
Live Video feature aids to connect live to anyone, anywhere. It enables a face-to-face meeting and also lets you record your video.
Recorded videos can be stored and retrieved when needed using Video Repository feature. You can also give access to the people you want.
Create your own state of the art learning portal, mobile enabled and accessible from your phone or tablet.
You can also enable payments and monetize your offering through e-commerce feature. Charge subscriptions for video channels and for your courses.
A comprehensive solution with regular online assessments.
E-courses help to create online courses, enable discussions.
What's new at WeRIndia.com