Lechal footwear for visually impaired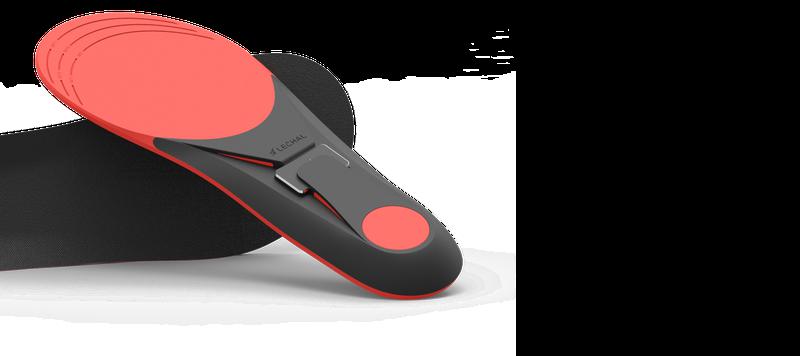 Lechal is wearable technology footwear which helps the wearers in many ways. The company boosts that the shoes are first haptic footwear in the world that allow the users to freely navigate without using their hands and track their fitness simultaneously.
Lechal's interactive shoes are very useful for visually impaired people. This smart footwear enables them to set their destination in their application in order to find their way using gentle vibrations.
The shoes are light weight. The wearers can control the intensity of vibrations as well. The vibrations are just like taps on shoulder. They are strong and enduring.
The smart and stylish pods in Lechal footwear facilitates wearers to connect to the app via Bluetooth to get vibrations to go the desired places.
Lechal footwear is a solution to all people who want to walk easily. Yet, the main aim of the company is to help visually impaired people.
The company intends to help the visually challenged people. Hence, an initiative is started for them in which they can get the footwear at a subsidized price in case they are unable to afford the footwear at the full price specified.
Lechal uses technology to solve problems of visually challenged people and help them to navigate their world in a better way. The company intends to sell the shoes to organizations that work for the visually challenged people at a substantially subsidized price.
The company is working together with L.V. Prasad Eye Institute in Hyderabad, a reputed Institute. Together they are working for this initiative. Moreover, they are earmarking the percentage of the units sold by them each quarter to check the success of their initiative.
Lechal also wants to extend this program to other countries and other organizations. Interested organizations can contact them by specifying their interest.
Image Reference: Lechal.com
Recent Posts

Pushpa Bhatt recently participated in the Ladakh ultramarathon,

SANECO is a unique waste management system. 

TummyFriendly Foods offers healthy and nutritious baby food.
What's new at WeRIndia.com