La Kheer Deli adds global twist to desi flavors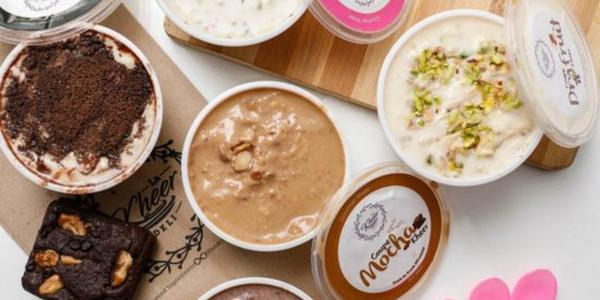 La Kheer Deli or LKD was started by Pune based siblings Shivang and Shivika Sood. LKD is aimed to give a global twist to the homemade kheer.
For instance, normal kheer which is made from rice, wheat or vermicelli cooked with milk, sugar and dry fruits is available in various flavors like blackcurrant, nutellaoreo and mocha at La Kheer Deli.
The siblings were inspired by their mother's cooking, especially her dry fruit kheer. Relishing the kheer since their childhood, they wanted to add a global twist to this desi flavor.
The residents of Pune can find the LKD cart in blue, white and pink parking regularly in front of ITI Road's Starbucks in the city.
In addition to that, the LKD has had an all-day retail store at Jangli Maharaj Road since January 2018.
While enjoying the delicious kheer, the sibling duo wanted to make a concoction of the homemade dish using Nutella and Oreo.
They made it, and found it was very delicious. It led to the recipe of Coupe Nutelloreo Kheer.
The LKD initially stated working on weekends only from Friday to Sunday. Their menu included traditional dry fruit kheer to Blackcurrant kheer ranging from ₹79 to ₹119.
It also sells seasonal kheers like mango kheer during summer and strawberry during winter for ₹199 (175 gram).
Within 10 months of its launch, the LKD generated a revenue of ₹36 lakh with an operation of just 48 hours per month.
In order to get culinary guidance, the siblings needed their mother's help. Initially, they convinced their mother to give up her job to make kheer.
The duo says that it was very hard for them to make their mother quit her job as she was not interested to do so until the business performed well.
That's why, she used to make the kheer in the weekends in her free time, and the siblings used to sell in that time only.
But, knowing the growth of the business, she agreed to quit her job and joined her children to work full time for the startup.
Image Reference: Yourstory
What's new at WeRIndia.com