HackerKernel offer software services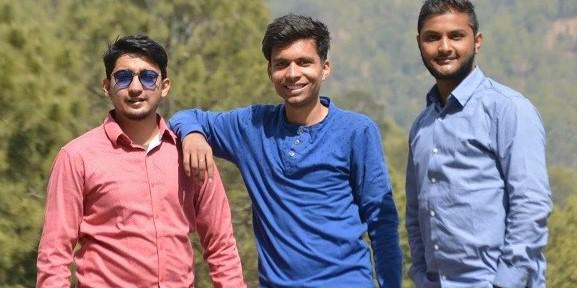 Hussain Saify started HackerKernel with ₹5,000 in 2015. Within 4 years, the software services startup became one of the leading startups in Bhopal with over revenue of ₹1 crore.
Hussain Saify was working in his father's store learning how to code when he was doing his graduation. His software services startup has grown within 3 years by the time of his completion of Bachelor of Computer Application degree.
Now HackerKernel has 25 employs to serve over 200 companies including Eduzina, Madcue, and Zingfy.
Hussain learned C++ and HTML on his own by the age of 12 years. He started his career as a freelance web developer to pay his internet bills.
At that time, he got an opportunity to build an eCommerce website for a local fast-food brand.
He suggested the outlet owner have a website to get more people to discover the eatery. The owner who was not aware of the internet's potential asked Hussain to create a website for him and paid him ₹5,000.
He invested this money in HackerKernel in late 2015.
He was learning Javascript and Android development at that time. He also began writing programming blogs and made YouTube tutorials.
With his writings and videos, he became popular and people started contacting him for their projects. He used to earn ₹15,000-20,000 per month.
His friend, Rithik Soni also joined him when the number of projects increased, and they started developing mobile applications and generated more money.
HackerKernel offers mobile and web application development services to businesses throughout the world.
They have clients from the US, Dubai, and Japan.
HackerKernel charges for the complexity and the time spent on completion of the project. It ensures delivery by the specified time.
The company charges between ₹5,000 and ₹20,000 for an ordinary eCommerce website based on the catalogue size and content.
Image Reference: Yourstory
What's new at WeRIndia.com