Generic Aadhaar provides medicines at lower cost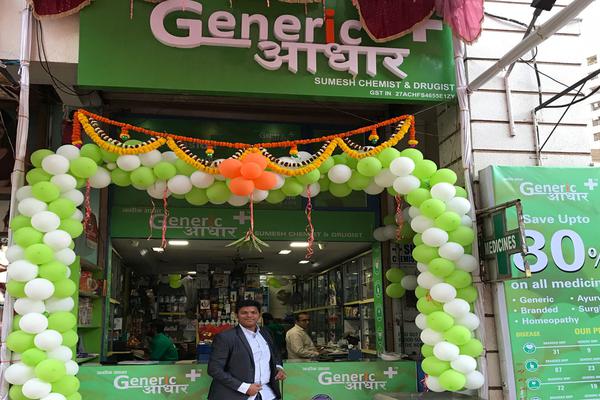 Generic medicine is gaining popularity due to its lower cost than branded medicine. To enable access to more people to generic medicine, Generic Aadhaar came into the field.
Generic Aadhaar was founded by 16-year-old Arjun Deshpande in 2018. Arjun, a computer enthusiast turned his interest to pharma business due to his mother who was working in the pharma trade.
Arjun visited more than 20 plants with his mother by the time he turned 14 years. His mother used to discuss the medicine business with him.
He learned that many generic drugs are expensive like branded medicines in India due to lack of awareness in people and high-profit margins of traders. Besides, generic medicine is promoted like branded medicines and sold at higher prices due to advertising costs and brand promotions.
Arjun decided to provide medicine at a lower cost to people who need them. He founded Generic Aadhaar to offer generic medicines at affordable prices to the people.
Generic Aadhaar is a Thane-based startup. Arjun's aim is to lower the cost of generic medicines.
This pharma startup offers quality generic medicines of reputed companies up to 80 per cent lower prices.
In addition to that, the startup also sells homeopathy, Ayurveda and branded medicines of government-approved manufacturers.
It has around 55 employees including pharmacists and marketing professionals. It operates on B2B2C model.
Impressed by the business plan and the ability of his leadership, Ratan Tata, the Chairman Emeritus of Tata Sons, has invested an undisclosed amount in this startup.
Generic Aadhaar aims to expand its business in 35 cities across Maharashtra, Karnataka, New Delhi, Andhra Pradesh, Goa, and Gujarat. It also wants to have more than 200 stores and online pharmacies across the country.
Image Reference: Genericaadhaar
What's new at WeRIndia.com