Framebench – One stop Solution to Organize All files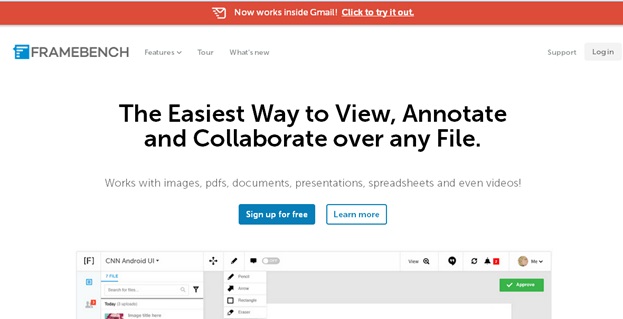 Framebench is a one stop solution to organize your files. This cloud based platform is ideal for online collaboration, communication and feedback. It can be used as central workplace where users can store and share all creative assets. Client and teams can review them remotely.
Framebench works with everyfile. Users can upload any visual file format to this website and can view it whenever they require. The website has CDN support to ensure faster upload and download of the files. The files uploaded to Framebench are stored on Amazon's secure infrastructure and the interaction can be done on 256 bit encrypted SSL channels.
Anyone can use their service with a free account in which users can share and review up to 30 files. Up to 5 video files can be included in these files. However, free accounts may be terminated at any time with or without any notice. The Premium account allows the users to share more than 30 files for which users need to pay a specified fees. Users can cancel their Premium accounts anytime.
What's new at WeRIndia.com