FabHotels sustained in the market amid lockdown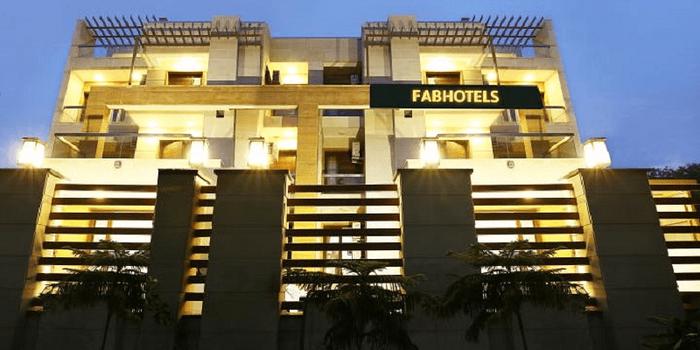 COVID-19 affected many sectors severely. The hospitality sector is one of them. Several hotels and restaurants had to remain closed during the lockdown and faced huge losses.
However, FabHotels sustained even in the adverse conditions of coronavirus pandemic. FabHotels has been supporting its clients by introducing different new demand channels to sustain in the market.
FabHotels was founded by Vaibhav Aggarwal and Adarsh Manpouuria. It aims to provide budget hotels and focuses on business hotel destinations. It partners with small hotels under a franchise model to provide constant services to its clients.FabHotels launched new demand channels to sustain in the market.
FabHotels works with more than 5,000 corporates in every month. Half of the company's revenue comes through B2B channels.
It has more than 600 hotels across 60 cities throughout the country. The company anticipated the effect of coronavirus on hospitality and tourism sectors as they had seen many cancellations in the first week of March.
Though the cancellations did not affect them much, the lockdown affected their business. FabHotels stopped receiving bookings after March 24.
However, they did not expect prolonged lockdown. In this context, FabHotels launched new demand channels to sustain in the market.
As people want to maintain social distancing, FabHotels introduced the Work-from-FabHotels campaign. Many leading IT companies and other essential service providers utilized this service. Their employees worked from hotels. It enabled them to work as teams by maintaining social distance.
Employees were provided with dedicated rooms, high-speed internet access and work desks. The company also arranged in-room dining facilities for them. Hence, many leading IT companies in Bengaluru, Chennai, Delhi, and Mumbai used their services.
As a result, the company's revenue increased 3 times from April to May.
This service was available on a daily and monthly basis. The average monthly cost is ₹15,000 per employee while the average daily cost is ₹1,200. However, the cost varies with each city.
It also has tied up with various hospitals to provide frontline warriors with a temporary home at their rooms. Thus, FabHotels is exploring new ways to increase occupancy.
Image Reference: Yourstory
Recent Posts

Pomegranate tea has many health benefits.

A succession certificate can be obtained only by

IIT Delhi launched eco-friendly charging stations at the
What's new at WeRIndia.com