FabHotels – A budget hotel aggregator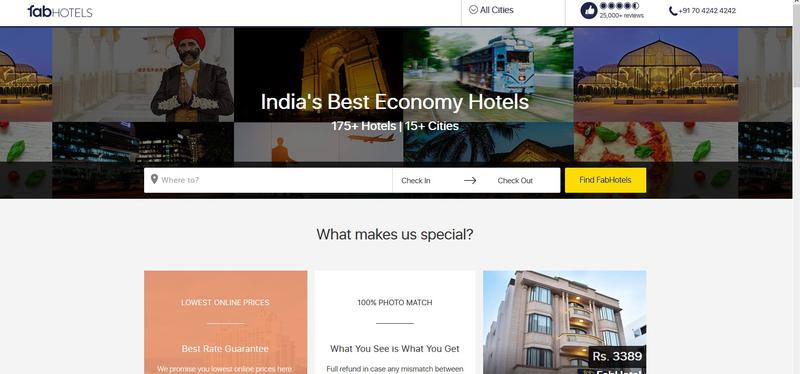 FabHotels is a budget hotel aggregator. It aimed to provide satisfactory services in an affordable budget to the customers.
FabHotels was started in 2014 by Vaibhav Aggarwal and Adarsh Manpuria as a brand of budget hotels.
The business model of FabHotels is different from Oyo as the former works on franchisee model by establishing long-term contracts.
The hotels that are mainly focused by FabHotels are 3-star hotels. These budget hotels normally have 50 to 55 percent occupancy.
With the assurance of improving the occupancy rate and operational support by FabHotels, the 3-star hotels appreciated to become their franchisee partners.
Furthermore, FabHotels has full control over its partnered hotels in two parameters.
They are: providing a better satisfaction to their customers and higher revenue per available room to their partnered hotel.
Thus, both the hotel operators and customers will be satisfied and ultimately helps the startup to grow in the field.
FabHotels is working in over 100 locations in the top 15 Indian cities at present. They operate more than 2,500 rooms and they are able to generate 85 percent occupancy in their partnered hotels.
FabHotels assures their hotels in providing better operational support. Their customized technology helps them manage real-time inventory.
The main motive of FabHotels is to improve the guest experience with better facilities in their budgets and at the same time develop the operational conditions of small and medium hotels that are struggling to survive in the industry.
The hotels that are partnered with FabHotels can retain ownership with them. They even need not change their name but they work under the brand of FabHotels.
Under the brand, their services are standardized to improve the satisfaction of their guests.
FabHotels charges a fee of approximately 20 percent of the partner hotel's monthly revenue.
Image Reference: Fabhotels.com
What's new at WeRIndia.com