EzeRx offers affordable healthcare services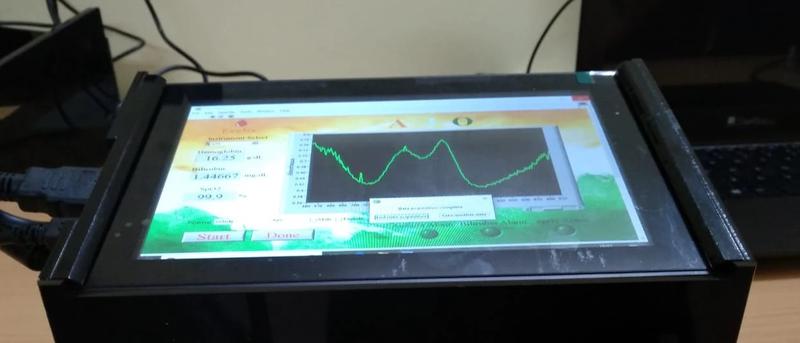 EzeRx, as the name suggests, is an Easy for prescription service. It is aimed to provide preventive healthcare services to Indians by offering affordable and diagnostic solutions.
EzeRx is a Kolkata based startup. Partha Prathim is the founder of the company. It was founded in 2018.
He says that the majority of rural Indians believe in the curative approach rather than the preventive approach. It leads to several problems.
EzeRx's idea is to detect health issues at a very early stage to cure them completely.
The startup invented a device called AJO – anemia, jaundice and oxygen saturation.
The AJO is a non-invasive, non-contact and IoT-enabled portable diagnostic device which can detect problems related to anemia, liver and lung problems.
AJO is a painless testing process which does not use needles. It measures the spectroscopic signal emitting from the conjunctiva of eyelids.
As the test does not require blood to test, even unskilled persons can operate the device.
EzeRx's test cost less than ₹1. As it is a non-contact and non-invasive method, there is no chance of infections.
Since it is IoT-enabled, data can be transferred to anywhere by email or SMS in less than one second.
The health parameters used for the test are hemoglobin, bilirubin and oxygen saturation. Each detects a specific problem.
Hemoglobin detects anemia, bilirubin detects the function of the liver and liver-related diseases, and oxygen saturation detects lung problems like asthma.
EzeRx receives the BIRAC Biotechnology Ignition Grant of Department of Biotechnology. It completed its clinical trials in NRS Medical College in Kolkata without any complaints.
The founder says that the sensitivity of the device does not depend on location, skin colour and religion of the person.
But, it depends on the availability of conjunctiva and its high visibility.
What's new at WeRIndia.com