Dmodot offers handcrafted leather footwear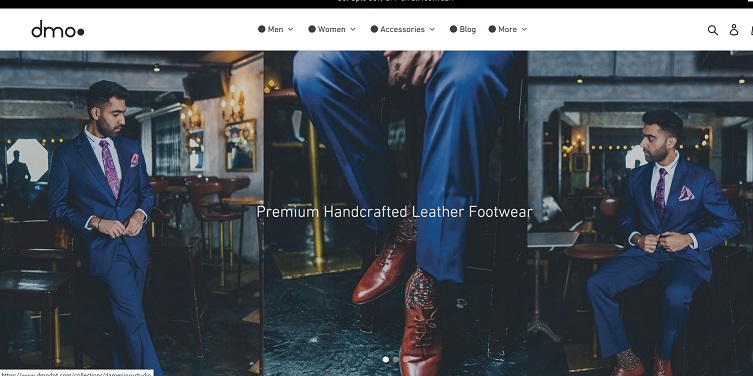 The footwear industry has been growing in the country. Many top-quality footwear products are exporting to other countries. However, the same quality products are not available here.
Observing the thing, Abhishek Sharma along with his friends, Suhail Dhaul and Pranav Sawhney, launched a footwear startup, Dmodot.
This Delhi-based startup aims to sell handcrafted footwear to customers at reasonable prices.
Abhishek Sharma from Agra said that while the country is good at making export quality footwear, people in the country are not getting these products at affordable prices.
Abhishek wants to solve this issue and offer quality leather footwear at a reasonable price to customers.
Dmodot emerged from the personal need of Abhishek Sharma. When he was pursuing engineering in Pune, Abhishek did not get quality shoes at a reasonable price. He found that most of the shoes available in the market were beyond his budget.
He recollected that the shoes were available at affordable prices in his hometown, Agra. Agra is one of the top footwear production hubs in the country.
He went to Agra and got made shoes for his use. His friends also requested to get such footwear for them.
Then, Abhishek realized the potential in the sector and decided to launch a footwear startup. His main target audience is millennials who want fashionable footwear at decent prices.
He started Dmodot from a car boot. Now, the annual turnover of the company is over ₹1 crore. Dmodot offers luxury footwear at competitive prices. Though it has many competitors, the company mainly focuses on selling quality, stylish and budget-friendly footwear. It made the startup unique to sustain in the market to compete with its rivalries.
Dmodot has a team of 10 people. It operates as an online store; hence it saves operating costs. It can also sell its footwear on other eCommerce websites like Amazon. Besides, the startup has a retail store in Delhi.
Image Credit: Dmodot Website Screenshot
Image Reference: https://www.dmodot.com/
What's new at WeRIndia.com