Clean Fanatic helps disinfects homes and offices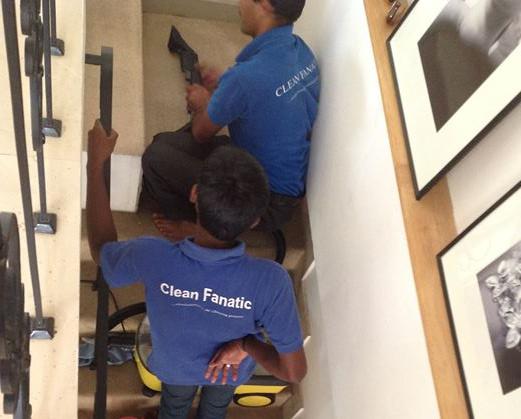 The coronavirus crisis changed the lives of people. While some people are affected by it severely, some others are turning it to opportunities to grow.
Here is a startup that makes use of coronavirus to improve its business.
Clean Fanatic is a home cleaning service provider. This Bengaluru-based startup shifts its focus to provide disinfection services to homes, offices, and restaurants in the outbreak of coronavirus.
Clean Fanatic's founder Nishant Prasad says that though he was interested in providing disinfection services to the customers, nobody was ready to avail it before the outbreak of COVID-19.
Hence, the startup was focusing on providing deep cleaning services. But, COVID-19 has changed the situation at once.
Clean Fanatic started receiving enquiries on disinfection services in January. The company began providing disinfection services using green disinfectants of US EPA.
The main problem associated with these disinfectants is that the duration for keeping the surface germ-free is short. Hence, microbes can stay alive on the surface once the coating is dried off or if it is not applied in adequate quantity.
So, Clean Fanatic wants to develop its own solution to bridge the gap. It associated with Zydex Industries, Gujarat-based eco-friendly chemical producing company to produce anti-microbial coating, CF 90 Shield.
When the coating is applied to the surfaces, it destroys bacteria and virus through spike-like microscopic structures.
CF 90 Shield anti-microbial technology can work on different surfaces like steel, wood, metal, and ceramics.
Yet, this coating cannot be applied to certain surfaces like leather and glass as it may leave spots.
As per the startup, its anti-microbial coating service can keep surfaces disinfected for 30-90 days.
The company claims to destroy all types of virus including SARS and MERS.
The cost of the anti-microbial coating varies between ₹4-₹5 per sq. ft. It decreases if larger surfaces are coated with this painting.
Image Reference: Cleanfanatic
What's new at WeRIndia.com