The Chocolate Spoon Company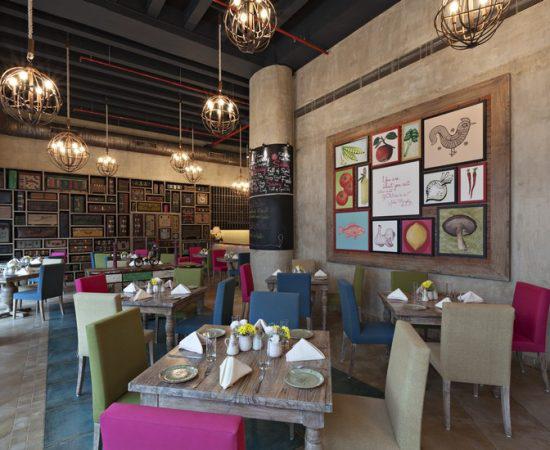 The Chocolate Spoon Company was founded by Rachel Goenka in Mumbai. Its main aim is to provide a pleasant, diverse and new dining experience to their customers.
The company's 'The Sassy Spoon' restaurants are operated in Mumbai and Pune. These restaurants are stylish resto-bar type with a touch of sass.
The company is growing quickly by launching various types of cuisines and formats, and outlets.
The Chocolate Spoon Company has various brands like The Sassy Spoon, Sassy Teaspoon and Baraza Bars & Bites.
The Sassy Spoon restaurant serves food including European, Mediterranean, South East Asian and Indian recipes that are popular across the world. It also offers special desserts and unique concoctions.
The Sassy Teaspoon restaurant is designed to provide home-like environment. It offers mainly cakes, tarts, brownies, breads, buns, rolls, ice creams, rolls, sandwiches, hot beverages, shakes and vegan foods.
Baraza Bars & Bites helps customers to relax in a beach like environment. It provides Goan shacks, Portuguese botecos and Spanish tavernas. It serves India and Asian Bar Snacks and drinks. It has a unique island-themed bar or beach with tall trees and palm vegetation.
The Chocolate Spoon Company has a unique program for their customers, the Spoonfully Loaded Club. This club enables the customers to earn points and special privileges by becoming members.
Membership is completely free. By signing up with them, the customers can get 100 bonus points. After becoming members, the customers can get 10 points for every ₹100 they spend on food and beverages at outlets.
The members will have the following benefits: They can earn points and redeem at any of the outlets. If birthdays or anniversary are celebrated at any of the outlets, they can get a complimentary dessert.
They will also get surprise offers and special packages for private events. They will be given preference while reserving their tables at all outlets in Mumbai and Pune.

Image Reference: Chocolatespoon
What's new at WeRIndia.com