Canine India offers pets food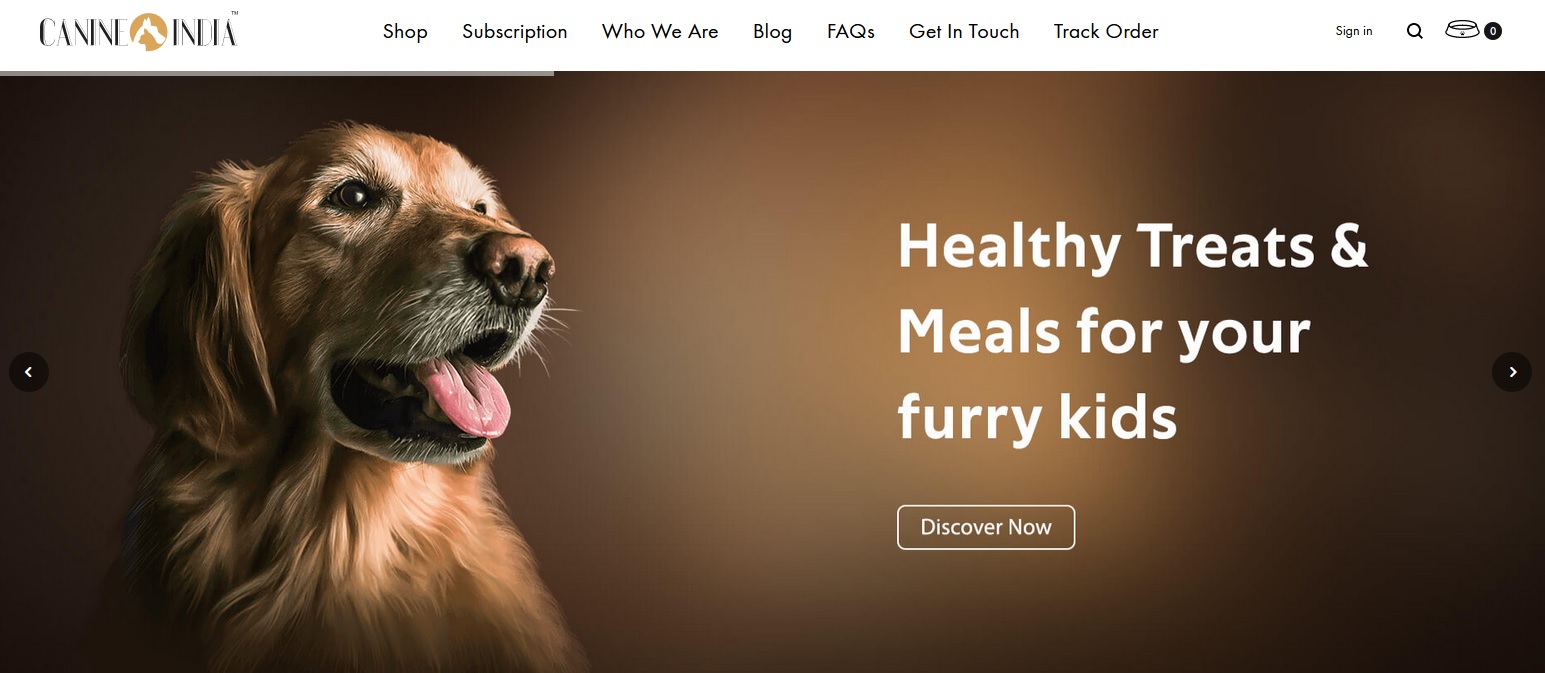 Many people are raising pets nowadays. Their interest in pets has been growing for the past few years in the country.
However, the sector in India has gaps. To bridge gaps in this sector and create awareness among pet parents, Canine India emerged.
Canine India is an online pet food startup. It aims to provide species-appropriate food for dogs and cats like meals, treats etc. It was founded by Julia Pape.
This German-born woman married an Indian, Harish. Julia understood the importance of feeding a species-appropriate diet when she adopted her first dog.
The dog fell ill due to inappropriate food as it switched to kibble from raw food. It led to the ill health of the dog, and thereby death.
Then Julia realized the importance of pet food. A few years later, she moved to India after her marriage with an Indian. She adopted an Indian native dog. She then preferred to feed her puppy with raw food rather than kibble. However, pet stores do not have raw and fresh meat for her dog. She found just kibble in the market which she did not like to feed her dog with. Even the meat she found at some stores is limited, without any clear origin.
This made her worried. As a result, she used to send her husband to bring fresh meat for her dog daily.
Then Julia wanted to put an end to this problem and launched her startup. Canine India is a Chennai based startup.
Unlike other pet food stores, Canine India offers farm-sourced meat and other animal-by products like bones, horns, hooves etc. The startup does not add any sugars, preservatives or any other chemical additives to this pet food. Besides, the startup is creating awareness among pet parents on feeding the right food to pets.
However, the journey of Canine India is not smooth. Julia received several threats due to pet food she sells. Several people are not accustomed to feeding these products to their pets. But, Julia is confident in getting success with time.
So far, Canine India has not gained profits as the startup is in the growing stage.
Image Credit: Canineindia Website Screenshot
Image Reference: https://canineindia.in/
Recent Posts

Shubham Saini runs a tea stall named Frustrated

Airtel and Jio already said that 5G services

Buns & Deluchas is a Mumbai startup that
What's new at WeRIndia.com