Buddy4Study – Platform to find a scholarship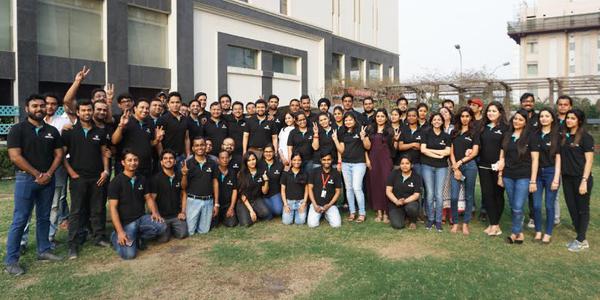 In 2011, while he was still attending college, Ashutosh Burnwal started Buddy4Study as a scholarship portal, where he listed information on 60 scholarship programs.
At first, Buddy4Study was a small platform, run by three people in an apartment, but it expanded in May of 2015 when more people joined the roster.
Three more members came to the core team, and the six co-founders began to build Buddy4Study as a place where people can go to find the scholarships that are right for them.
Buddy4Study hopes to make the whole Indian scholarship process much simpler and easier to use, benefiting students, teachers, and working professionals alike.
Buddy4Study uses technology to connect students with India's scholarship ecosystem. Students can create profiles for themselves and use those profiles to find the perfect scholarships for them.
They can also search for any scholarships that they are interested in.
Students can apply for any scholarship that matches their profile, and thus, they can hope for a better chance of getting those scholarships.
There are two versions of Buddy4Study, a free version and a premium version.
The free version offers scholarship information and access to best-fit scholarships, while the premium version offers personalized scholarships, application support, real-time alerts, and a scholarship e-booklet.
Buddy4Study has grown significantly since the core team was doubled in May of 2015, and the platform is currently backed by a team of 120 people.
In January of 2017, they raised a bridge round from marquee investors, and they are planning to use this capital to make significant expansions to their operations.
The main factor that separates Buddy4Study from other scholarship listing platforms is that it works as both a B2C and a B2B partner, being an end-to-end scholarship management partner for all organizations.
In the future, Buddy4Study hopes to draw in many more students to its platform and provide them with an opportunity to obtain the scholarships that are perfect for them.
Image Reference: Yourstory
What's new at WeRIndia.com