99Pancakes offers different types of pancakes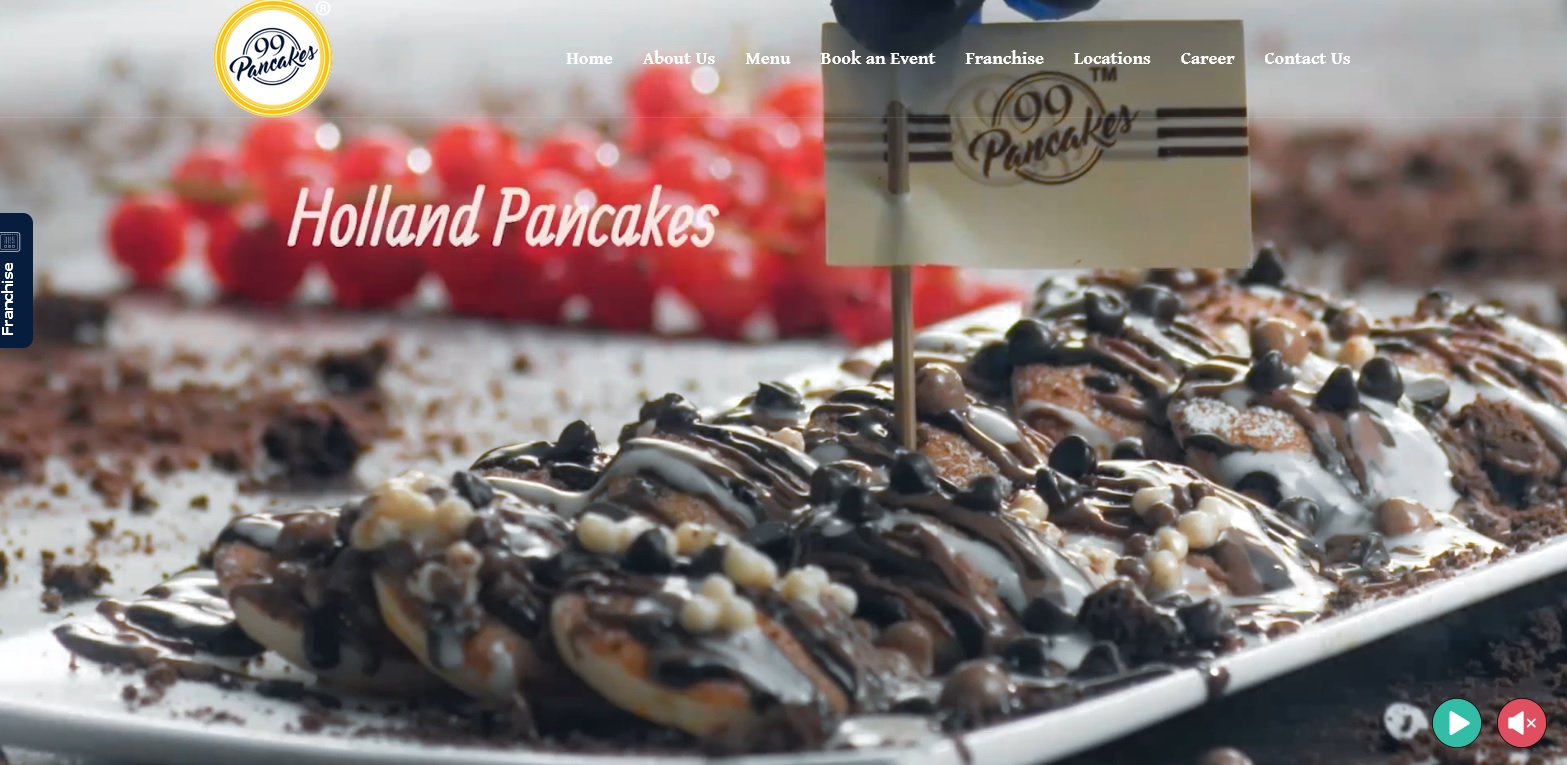 Though this man is not good at academics but has excelled at life lessons. That's why his story inspires youth.
Vikesh Shah from Mumbai pursued many jobs for his livelihood. His father was a diamond merchant, but due to huge losses in that business, his family struggled a lot financially. His mother used to teach students as a tutor. Vikesh also worked at the bakery for some time after passing Class 12. Besides, he worked with a travelling agency, pub etc.
Since these works did not satisfy Vikesh, he launched a catering business in 1997. After ten years, he launched a cake shop, The Happiness Deli. It is still running.
Vikesh had neither a formal degree nor a huge investment to start his business. But, he had strong confidence, which made him a successful businessman.
There were no social media to market the business at that time, so he used various marketing strategies to reach more customers.
His life was turned with a visit to European countries in 2014. During his visit to European countries, he came to know the concept of pancakes and waffles, which was new in India. Hence he wanted to introduce it in India to grab more customers.
He asked the locals to share the recipes of pancakes to start the business in India. After returning to India, he contacted chefs who could make tasty and quality pancakes. Then, Vikesh started selling these pancakes to his repeat customers. One foreign lady who appreciated his pancakes suggested launching a brand for selling them.
He launched his brand, 99Pancakes in 2017 and started selling pancakes at an outlet in Mumbai. But, the shop hardly had visitors. As a result, the revenue was almost zero for three months.
Then, Vikesh invited his friends to spend some time at his shop in the evening to give a good impression to passers-by. He also offered different varieties of sweets to them. They became popular with word-of-mouth publicity. His shop became popular gradually.
Now Vikesh has 43 outlets in various cities across many states, including Maharashtra, Madhya Pradesh, Gujarat, Tamil Nadu and Telangana. The startup clocked revenue of around ₹7 crores within four years.
Image Credit: 99pancakes
Image Reference: https://www.99pancakes.in/index.php
What's new at WeRIndia.com