Varanasi girl develops solar cooling bottle belt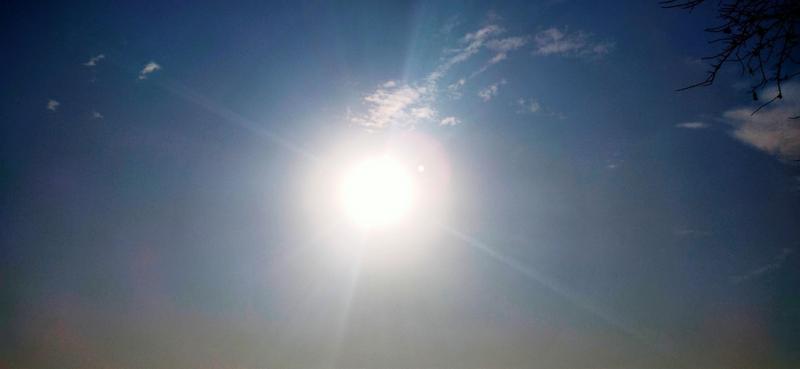 You can achieve many big things if you have passion and dedication. This Varanasi girl proved it. She is a B. Com student.
Aanchal Singh lives in Kalyan, Maharashtra. Her father works at a fuel pump station. She is passionate about innovations. The Make in India initiative impressed her. She wished to develop some new things.
She designed a belt to keep the water in a water bottle cool using solar energy. The belt is fastened to any water bottle and kept in the sun to keep the water cool.
Aanchal says that it takes around an hour to cool a litre of water in the bottle. If you have this belt, there is no need to carry cool water with you. You can consume cool water even during the hot summer with the help of the device.
The device has a thermal cooling plate with a solar cooling fan. The thermal cooling plate is attached to the outer surface of the bottle. The water in the bottle gets cooled through the cooling belt with the power of sunlight.
The cooling capacity of the device depends on the intensity of heat. You can get cool water quicker on bright sunny days.
Aanchal used 6-volt solar plate and cooling fan, thermal cooling plate, and rubber belt to make the device.
She experimented with these things and succeeded after a few trials. She tested the device by filling water in a litre bottle to check whether the water in the bottle gets cool or not.
She spent around ₹3,000 on making the device. She worked for two months and succeeded in her attempts. Aanchal wants to improve the device further. MIET College Atal Community Innovation Centre in Meerut came forward for this.
Aanchal says that the device is not very expensive. Hence, many people can afford it. It can be used as an alternative to a refrigerator for cool water.
Image by Divesh Ray from Pxhere (Free for commercial use / CC0 Public Domain)
Image Reference: https://pxhere.com/en/photo/1607547
What's new at WeRIndia.com