Water purifier that works without electricity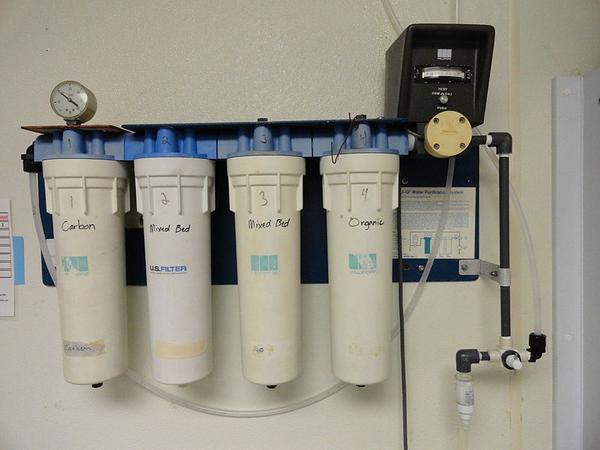 Water purifiers are common now due to contaminated water problems. However, most of the water purifiers available in the market are powered by electricity.
But, these IIT students designed a water purifier that works without electricity. Arpit Upadhyay and Mohit Jajoriya are students at IIT-Bombay. They built a device, an RO hand pump that purifies water without electricity.
The duo designed the device for the Invention Factory programme. While Mohit hails from Rajasthan, Arpit comes from Uttar Pradesh. Water quality is a major concern in Mohit's area, where TDS values are very high.
At the same time, fluoride content in water is a big problem in Arpit's area. Hence, the duo decided to build a water purifier that can meet the needs of rural Indians.
They designed an RO hand pump to purify water and participated in the Invention Factory competition. They were runners-up in the competition and won a cash prize of ₹1 lakh.
While a traditional RO is powered on electricity, the duo wants to develop a device that does not require electricity. Their device is operated on mechanical power.
The device works in the following way: Groundwater enters the device and passes through the pre-filtration part. This pre-filtration part has three filters – carbon, sediment, and ultrafiltration. The dirt, microorganisms and odour are removed during the pre-filtration phase. Then water enters into a chamber, which is pressurized with a hand pump and uses mechanical force. After that, the water goes to the membrane where it is filtered.
The RO hand pump can produce 1 litre of fresh water for every 7 litres of water input. Mohit and Arpit say that one RO water purifier can help around 10 people to get access to pure drinking water.
The duo claims that their device showed good results in tests and reduced the TDS value of water from 800 to 300.
They also say that the RO hand pump device is a low-cost solution for water problems as it can be made for ₹5,000.
Image Credit: Proaudio55, CC BY-SA 3.0, via Wikimedia Commons
Image Reference: https://commons.wikimedia.org/wiki/File:Milli-Q_Water_filtration_station.JPG
Recent Posts

Pushpa Bhatt recently participated in the Ladakh ultramarathon,

SANECO is a unique waste management system. 

TummyFriendly Foods offers healthy and nutritious baby food.
What's new at WeRIndia.com