Solar Dryer helps farmers boost their income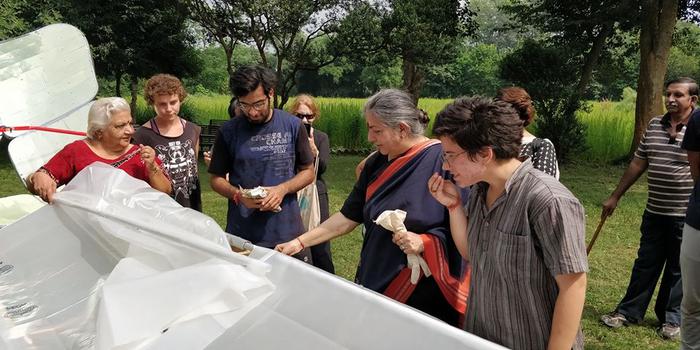 India is land of vast natural resources including solar energy. The usage of solar energy is becoming popular in the country in recent days.
A 22-year-old invented a solar dryer for the farmers. Indian farmers are struggling to cope up with natural calamities in addition to financial hurdles.
Reports state that nearly 16 per cent of food produced in the country including fruits and vegetable gets wasted each year due to insufficient storage and lack of marketing facilities.
Varun Raheja, an engineer from Indore invented a low-cost solar dryer to help farmers reduce waste and boost their income.
One of the main reason for the spoilage of fresh products is moisture content. Dehydration removes moisture and increases the shelf life of the products without adding any preservatives or chemicals.
The solar dryer is waterproof and can retain the properties of the leaves.
Varun has worked on many projects related to waste management during his education.
Varun started exploring various ways to reuse and recycle waste in his first-year college education. He worked on three waste-to-wealth projects as part of his internship and solar dryer was one among them. German Scientists developed this technology.
Varun wanted to develop the concept of solar dryer due to its effectiveness.
In addition to selling of dried produce in the markets, farmers can keep it for their consumption as well.
The solar dryer is helping as many as 52 people as of now and most of them are farmers. It helps retain all nutrients in the food.
Furthermore, a dairy farmer is also using the solar dryer with which he can produce high-quality fodder for his cattle.
The solar dryer is priced at ₹14,750. It is foldable and can be transported to anywhere.
Image Reference: Thebetterindia
What's new at WeRIndia.com