Smart garbage bins that send messages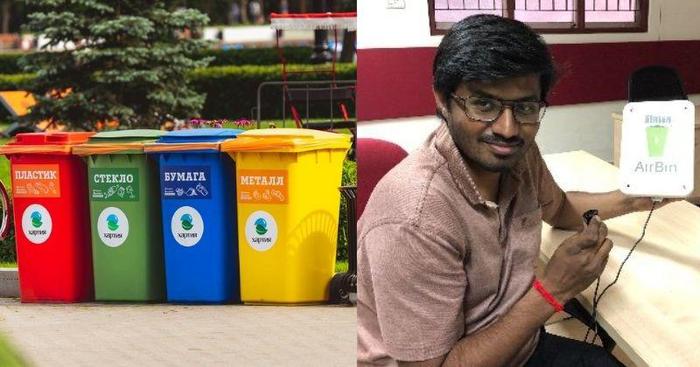 Waste management is a tough task. Especially garbage collection remains a complex process.
Most people are not aware of segregating dry and wet waste.
Often, sorting out recyclable waste from non-recyclable waste becomes a cumbersome process.
Only a few people know how to handle the issue of waste management effectively.
They even help others to manage it easily.
An IIT student, Mehek designed smart garbage bins to collect garbage effectively.
Mahek Mahendra Shah developed a smart trash can, Airbin.
It works on IoT to enable garbage collectors and sanitary workers to collect garbage simply and easily.
The smart garbage bin sends and receives data through wireless tech as it contains a microchip.
When the garbage bin senses that it is full, it will send a message to the owner and garbage collector to avoid overflow of garbage.
Shah says that this technology can be equipped with an existing bin. Or one can buy fibreglass bin developed by him.
The smart garbage bin has an IoT module which is based on Lora. It is a low power module and has long-range communication technology.
As the module utilizes low power, it can last for 110 days. After that, batteries are to be changed.
The garbage bin also teaches its users about various types of waste management. Citizens and sanitary workers can learn about using various waste management techniques and dispose of waste effectively.
One can also learn about the safe methods of waste collection and other ways to improve his/her skills related to this.
Airbin is currently at the initial stage. However, the garbage bin is going to be tested in Thiruvanmiuyr, Chennai after installing sensors in these bins.
Image Reference: Indiatimes
What's new at WeRIndia.com