SHRI's innovative solutions for sanitation and water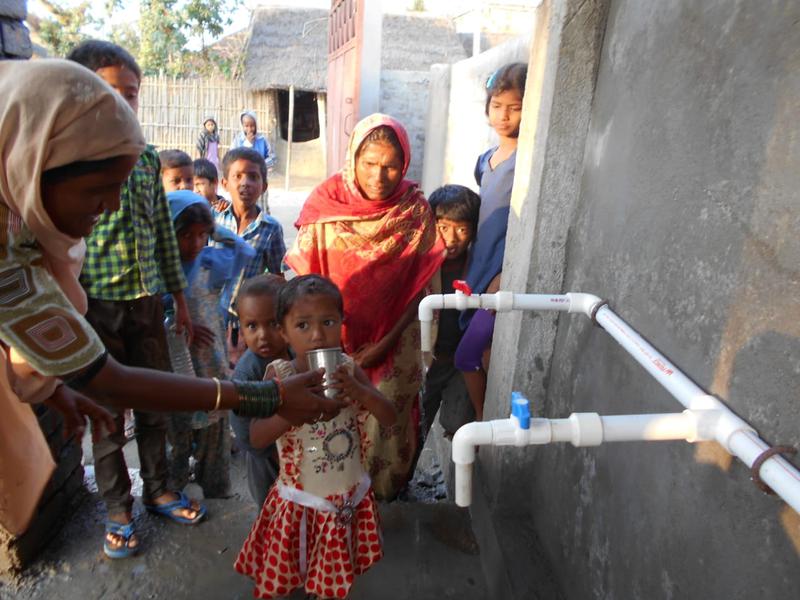 Sanitation and Health Rights In India (SHRI) was founded by Anoop Jain, Prabin Kumar and Chandan Kumar.
They wanted to provide a quality education to rural children. At that time, they realized the lack of proper sanitation facilities is a major challenge in villages.
They decided to construct toilets to improve sanitation facilities.
At the same time, they wanted to develop a sustainable model which seemed more difficult than constructing toilets.
The trio contacted Sulabh International. In addition to that, they spoke to all stakeholders including community members, government officials etc.
Their program was started in Bihar. The team found that there is no access to drinking water there.
In some states like Jharkhand and Bihar, the water has a high concentration of iron which is not suitable for drinking.
Then the trio decided to develop a useful model and a single solution to solve the problem of toilets as well as drinking water problem.
SHRI constructs a sanitation facility. Each facility has 16 toilets, eight each for men and women. They have a plumbing system which consists of hand-washing stations and biodigester.
This biodigester turns human waste to methane gas which is used to power a generator to pump and filter up to 1,000 litres of water within an hour.
The purified water is sold and the revenue is used to maintain the sanitation unit.
The SHRI team encountered many challenges in the due course. They did not have enough money to construct the sanitation facility. They did not even get the support of the government in the initial years.
They built their unit with the prize money they earned at the Dell Social Innovation Competition.
Another big challenge was convincing people. But, now several villagers are happy with their solution. So far, they constructed around nine sanitation facilities.
Image Reference: Thebetterindia
What's new at WeRIndia.com