Savji's Diwali gifts of Rs 50 crore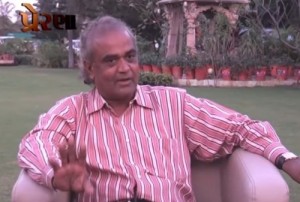 He is a successful diamond merchant, who exports to 65 countries. But something else makes him richer than his business. His heart of gold.
Savji Bhai Dholakia, a diamond merchant from Gujrat, has studied only upto the fourth standard. Yet, this year, he spent Rs 50 crore to distribute Diwali gifts in the form of cars, houses and jewellery to his workers.
Based on the loyalty factor, he gave points through 25 different kinds of criteria to his employees.
A class four drop out, Savji Bhai had vowed that he would rise from the ashes like a phoenix. But what he does today is more. He helps his employees to realise dreams. Not just in distributing bonus for employees, but also in creating a state-of-the-art stadium in Surat, Savji has done wonders.
The inspiration to build up the stadium came from the Lords match, in which Saurabh Ganguly famously waved his T-shirt after India defeated England due to his team. The stadium he built is the same one in which his cars were exhibited during bonus time, a venue for his employees to meet in the evening and get involved in sports activities and sauna baths.
He has also created an airport and is geared up to begin flight services for his workers. Another innovation is paying the expenses for sending the parents of his employees to religious tours. His mantra has been to motivate the employees to work with full dedication, after helping them to feel that their parents are being sent on tours.
Would Savji have achieved these milestones if he had got the correct education? He is not too sure about it, and does not agree that it could succeed. After all, it is not education, but enlightenment that paves the way, he feels.
What's new at WeRIndia.com