Pulp Factory turns waste paper into useful products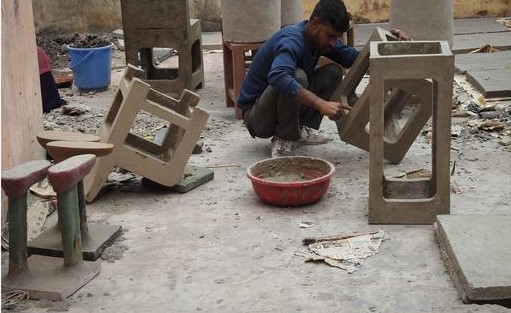 To make paper and furniture, trees are cut. Though papers are recycled to some extent, there is a need for additional ways to maximize it.
If you use paper to make furniture, then you can save trees.
Here is a Jaipur-based startup that makes furniture and products with waste paper.
Spriha Chokhani founded Pulp Factory in 2017. She is a product designer.
When she was pursuing a diploma course, she was making furniture using papier mache as part of her diploma project. At that time, she used chemical adhesives which impacted her health adversely.
She then decided to use natural and user-friendly material. Then Spriha started experimenting with different natural materials like potato starch, corn starch, rice etc.
After experimenting with various materials, she decided to use tapioca glue, but it leaves an odd smell on the product.
She then developed odour-free natural glues and made products with it. She exhibited these products at the India Design week in Delhi.
Then Spriha moved to Jaipur to research various kinds of paper. She started Pulp Factory along with her cousin Bharat Chokhani.
The main material in the products of Pulp Factory is waste paper pulp.
The startup makes sturdy and water-resistant furniture like tables and stools from waste paper pulp. This furniture can resist up to 200 kgs. The furniture is durable as well.
Pulp Factory crafts furniture after receiving orders from customers. It takes around 25 days to complete the process.
The company procures newspapers from nearby kabadiwalas to make their products. At least five to eight kilos of waste paper is used to make each piece.
Pulp Factory also designs bags to carry groceries and schoolbooks. They use agricultural waste for packaging.
Thus, their products are biodegradable and packaging is sustainable.
These sustainable and unique products attracted the attention of a few customers.
Spriha is now experimenting with paper fabric to make new accessories.
She wants to increase the pace of production and customer base.
Image Credit: The Pulpstation
Image Reference: http://thepulpstation.com/G-About-us-1.html, http://thepulpstation.com/, http://pulp.thepulpstation.com/
What's new at WeRIndia.com