One man plants 16,000 trees to save a barren land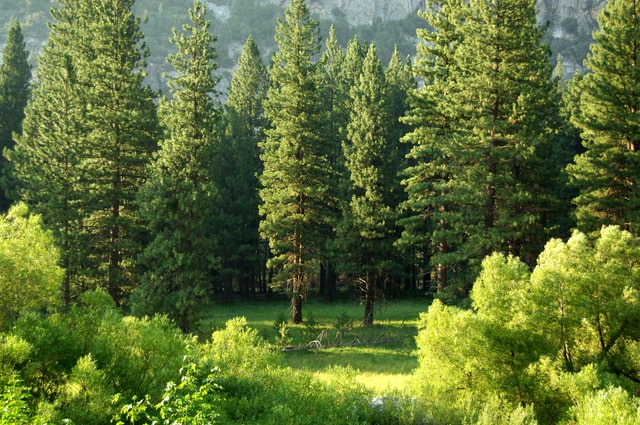 The dry and barren patches on the outskirts of Kundalgaon village near Manmad always bothered Devidas Chaudhari. Devidas, a retired government official then made it his goal to change the situation there.
Ever since his childhood, he used to commute the six-kilometre patch from Kundalgon to Manmad. The dry scenery always bothered Devidas.
Even after Devidas completed the state civil services exam, he still couldn't forget the horrible looking dry land from his childhood.
He knew well the problems of North Maharashtra. Water was scarce and there seemed to be no greenery. So, he took it upon himself to do something.
After reflecting on the problem, he decided to plant trees and convert the area into a green zone. He planned to increase the groundwater table by planting trees and create a fresh feel there.
He researched the land well and found who it belonged to. The land belonged to the forest department and the revenue department. It was a huge land of 200 acres.
After that, Devidas took the required permissions from various departments. He also asked for help from some colleagues and officials from other departments. They jointly collected ₹56,000, to plant 10,000 trees.
First, he selected about 15 acres along the slopes of Chondi hill. Due to the natural valley shape it had, he decided to plant trees there. He strongly believed that planting trees should not be done for the sake of recognition or social media fame. So he was adamant about that rule since the start.
After that, he continued planting trees year after year. However, due to the dry region, the death rate of trees was as high as 30 per cent. In the summer, they had to water the plants three times per day.
After his hard work, about 16,000 trees have successfully grown over the decade.
Photo by Matt Artz on Unsplash (Free for commercial use)
Image Reference: https://unsplash.com/photos/nTRDnDdDYk8
What's new at WeRIndia.com