Pomegranate peel extract keeps meat fresh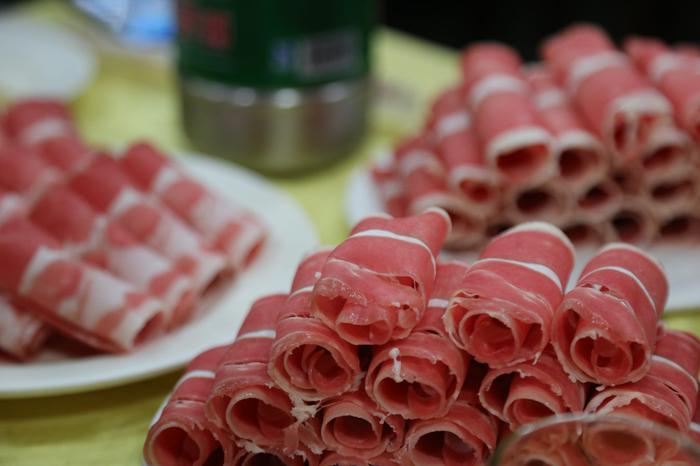 A new technique has been developed by Defence Research and Development Organisation (DRDO) laboratory. Their technique increases the shelf-life of mutton to up to a week without the use of cold storage. Many people may know that mutton usually stays fresh for only six hours or so if it is not refrigerated after cut. When kept in the fridge, it stays fresh for about two days.
The wasted meat is usually thrown away or chemical preservatives are used in meat industry to prevent wastage. In order to prevent this, scientists from the animal products division at the Mysuru-based Defence Food Research Laboratory (DFRL) of DRDO developed an extract from pomegranate peels. This extract is injected into the meat which keeps it fresh even in room temperature.
Using this extract, the meat can be stored for a week. It prevents the harmful bacterial action in the meat and also maintains the natural flavor of the meat.
The main focus of the scientists was on mutton. However, this extract will also work for chicken and pork meat as well. The DRFL scientists said that there is no proper technology available to preserve mutton without the use of harmful chemical preservatives.
In their experiment, the used natural edible preservatives. The main reason pomegranate peels are used is because of the richness of antioxidants and antimicrobial properties it has.
The scientists feel that this invention was very important because consumption of meat attacked by harmful bacteria kept out of cold storage can lead to abdominal cramps, headache, fever, diarrhea, etc.
The research was conducted by DRDO to extend the shelf life of meat supplied to Indian Army soldiers posted at forward posts. It usually takes a long time for the supply to reach base camps. For now, the pomegranate peel extract is awaiting technology transfer> it has been listed with the DRDO-Federation of Indian Chambers of Commerce and Industry Initiative on Accelerated Technology Assessment & Commercialization.
Image Reference: TheBetterIndia
Recent Posts

To help farmers improve the shelf-life of their

According to the Flag Code of India, the

As part of Azadi Ka Amrit Mahotsav, Chandigarh
What's new at WeRIndia.com