Peepal Waste Managers set up a biogas plant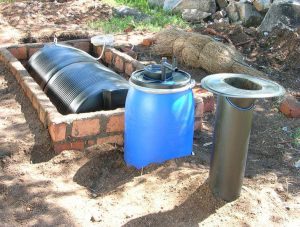 Setting up a biogas plant is a good idea now. This is because the price of liquefied petroleum gas (LPG) cylinders has been grown significantly in the last six years. Recently, state-run oil marketing companies increased the price by ₹144.5.
In this context, many people are seeking alternative ways and biogas plant is one of the best solutions.
It not only reduces your cooking cylinder cost but also helps the environment.
Biogas can be produced from the kitchen and food waste in bio-digesters. It is a mixture of oxygen, methane, and carbon dioxide.
Harshavardhan Erra, the founder of Peepal Waste Managers says that the methane gas which is generated from organic and kitchen waste in the biogas plant is lighter than air; hence it is safe from the explosions.
On the other hand, butane released by LPG is heavier than air which is more prone to being explosive.
The company sets up a biogas plant which helps you cut down your cooking cost by 80 per cent.
Any individual household can install these digesters. A family of four needs at least five kgs of daily waste to get the required amount of cooking gas, i.e. around 300 grams of LPG.
However, a common household in India generates around half a kilo of wet waste per day and it is difficult to get the entire amount from this biogas plant.
Hence, community plants are better to get more benefits. The price of setting up a biogas plant varies from ₹10,000 to ₹25 lakhs.
A community of 500 households with each of them generating half a kilo of waste per day can establish a biogas plant for around ₹25 lakhs. And they will yield returns on their investment within three years.
Image Reference: Thebetterindia
What's new at WeRIndia.com