KisanRaja, smart irrigation device helps farmers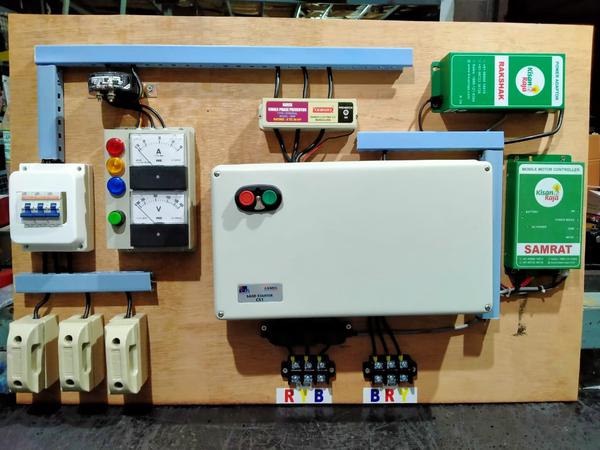 Majority of Indians live in rural areas and most of them are farmers. However, the survey of the Centre for the Study of Developing Societies (CSDS) revealed that around two-thirds of farmers would quit farming if they get a good job in the city.
This survey reveals the difficulties of the farmers. Even though they work hard for harvest, they are not getting good returns for their efforts.
Drought, floods, productivity and irrigation are the major problems faced by farmers.
To help farmers, Vijay Bhaskar Reddy, a Software Engineer from Andhra Pradesh designed a Mobile Motor Controller Device. He named it KisanRaja.
KisanRaja helped nearly 34,000 farmers. It is an IoT-based autonomous irrigation solution.
It helps farmers track and control water usage.
The device is connected to the water pump starters after installing it close to them.
A sim card is inserted in the device so that the farmer can control the device from anywhere either through a mobile phone or a landline.
After inserting the sim card in the device, the farmer needs to call or send AMS to the mobile number of the SIM.
Using the Interactive Voice Response Service (IVRS), farmers can choose to turn the water pump on and off.
Farmers receive voice alerts for issues including faulty power supply and lack of water in the well.
If the motor is not starting or if anyone tries to steal the device or motor, the farmers will receive alert messages.
Some motor pumps have inbuilt timers to turn the pump on-off as per the need.
KisanRaja also helps to find out the quality and moisture of the soil with the help of wireless soil moisture sensors and automatically switches on the pump if the soil is dry.
Or the issue will be informed to the farmers through an SMS or IVRS so that farmers can switch on the pump.
Image Reference: Thebetterindia
What's new at WeRIndia.com