ISRO maritime security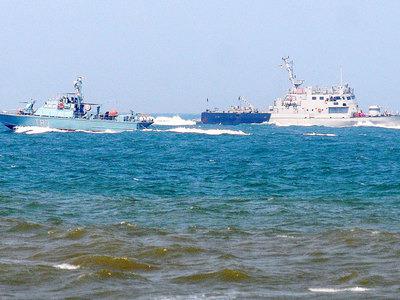 Ever since the attacks in Mumbai by Pakistani terrorists in 2008, the home ministry has been increasing their efforts to strengthen the security of the Indian coast.
In this attack, ten Pakistani terrorists sailed all the way to Mumbai from the Karachi coast.
They had gotten off a Pakistani vessel to hijack an Indian fishing boat, which they used to sail to the city. They landed on its coast undetected, in a rubber dinghy.
They proceeded to wreak havoc on Mumbai thereafter, laying waste to many of the iconic buildings in the city, including the Taj  Hotel, killing 166 people in the process.
Now, several measures are being taken to increase coastal and maritime security in order to ensure that an event such as the one that occurred in Mumbai nine years ago does not happen again. The Indian Space Research Organization (or ISRO) will be helping coastal and maritime security agencies track suspicious vessels and boats with the use of satellite imagery.
The automatic identification system will monitor boats above 20 meters, and satellite monitoring is also proposed for boats below 20 meters.
46 coastal radars and 74 automatic ID systems have been installed. Coastal states and UTs have also been color-coding their boats, in order to monitor the seas and the International Maritime Boundary Line (or IMBL) more easily.
Additionally, a home ministry official has stated that biometric cards have been issued out to most fishermen. There are 19.9 lakh target beneficiaries, out of which 19.7 lakh have enrolled, and 18.6 lakh of them have had cards issued to them.
In general, the standard operating procedures have been drawn up for dealing with a breach of the IBML, and there is now better coordination among all stakeholders and upgraded security in minor ports.
With all of these security upgrades and better coordinated procedures, India is ensuring that another terrorist attack like the one in Mumbai will not happen again.
Image Reference: TimesofIndia, IndiaTimes
Recent Posts

These IIT students designed a water purifier that

Lifaffa is a social enterprise.

Rupali Kakade, a Pune woman turned into an
What's new at WeRIndia.com