Innovative Raft to help urban disasters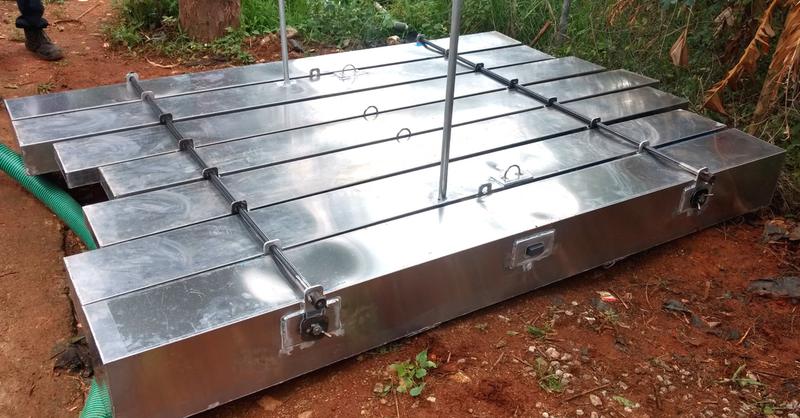 Due to global warming and several other reasons, natural disasters are occurring very frequently across the globe.
Flooding is one of the most common disasters that many regions have faced these days. Kerala witnessed the worst ever flood crisis and still the situation is not under control there.
Many rescue teams are working to save the flood victims in Kerala.
Considering the situation, one of the former Merchant Navy captain, DC SeKhar tried to find out a solution to this disaster.
He came with an interesting innovation to help evacuate people during floods.
His device Urban Flood Relief Raft (UFRR) will help people of low-lying urban areas save their lives. Unlike traditional boats, these rafts can reach those spaces easily.
These rafts are made of aluminium and its frames are made of stainless steel. They can accommodate around four people.
Sekhar in his demonstration about the device to the Bangalore Mirror explained about the difficulties involved while evacuating the people during heavy floods.
He said that the army used heavy and fixed boats during 2014 Jammu and Kashmir floods. These boats are difficult to lift.
He added that using traditional inflatable rafts is not a good idea, as they can get punctured while passing through due to underwater obstacles.
His raft, UFRR has notable mobility due to its less weight. Two people can assemble it in less than three minutes.
Moreover, it cannot get punctured as it is made of aluminium and stainless steel. Sekhar said that even though, it gets damaged, it will remain afloat on the water due to its lightweight. So, there is no question of getting water inside the raft.
These rafts are easy to be packed and stored. They can easily be assembled when the need arises.
The price is approximately ₹1.6 lakh with an electric motor that costs ₹65000 for towing additional rafts.
Image Reference: Thebetterindia
What's new at WeRIndia.com