Innovative method helps this farmer get debt-free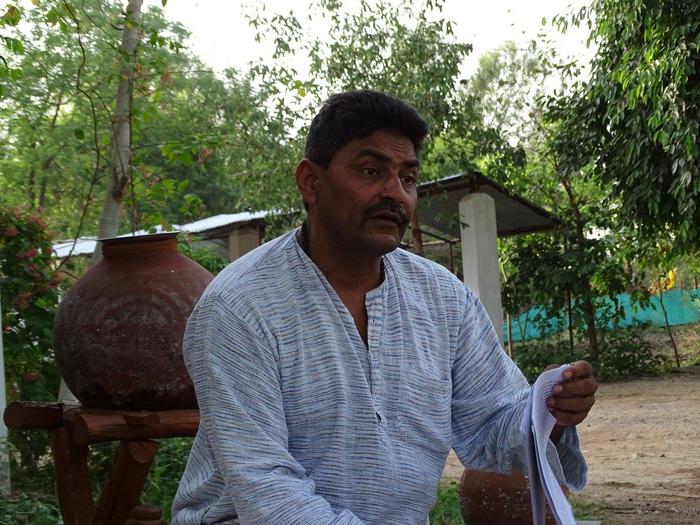 Due to continuous droughts in the hilly regions of Uttar Pradesh, several farmers were pushed to kill themselves as they were unable to crop successfully and repay debts.
But, Prem Singh with his 'Avartansheel Kheti' or periodic proportionate farming is earning at least ₹15 lakh on his four acres of land.
Prem Singh began farming at his young age and followed his father's footsteps i.e. the conventional farming.
Due to the use of chemical fertilizers, initially the crop yield was well, yet, the quality of soil was being depleted.
Cost of production was higher than their income. At that time, he had only two options; either quitting agriculture or finding a technique to revive the field.
Then, he found the technique of periodic proportionate farming. Under this, crops of low cost of production are grown so that some profits can be earned in a short time to sustain in the field.
Under this technique, the land is divided into three parts. Fruits and trees that grow in a forest are grown in one part. This helps earn additional income while the cost of labor to maintain this land is low.
It also helps the farmer to create natural compost with dried leaves and cow dung which increases the fertility of soil. This eliminates the need of chemical fertilizers.
The second part of land is used rear livestock like cows, buffaloes etc. They can use the milk for their household and the excess can be sold outside.
And the third of the land is used to grow crops for his home. The farmer can grow rice, pulses, vegetables, fruits, spices, oil etc.
Thus, the farmer sustains his home first and after that, he will sell his surplus products in the market not in the raw form, but after being processed.
For instance, Prem Singh's family uses 15 litres of milk out 50 litres and the rest is turned as ghee, butter, paneer etc. and sold. Similarly, mangoes are turned to chutneys, seeds are used to extract oil, spices are processed and packaged, and so on.
Now, with the experimentation of this innovation, he repaid all the debts of his family.
His income is ranging from ₹15 lakh to ₹20 lakh.
Image Reference: Thebetterindia
What's new at WeRIndia.com