India's first 3D printed reef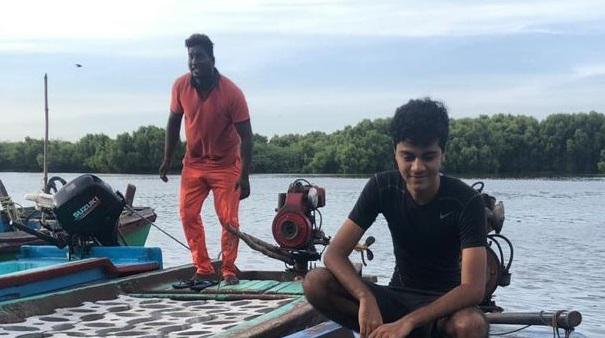 Siddharth Pillai, a 17-year old created India's first 3D printed reef to replace decaying corals.
Siddharth is passionate about exploring the marine world. The interest developed in him after his first experience in scuba-dive when he was 12 years old.
He regularly does scuba-diving. However, when he was diving in the Andaman in 2018 to see the marvellous world under the sea, he saw nothing wonderful, but the dead coral reefs.
This made him think of doing something for the habitat of oceans.
Within one year, he came up with a solution,  that is, 3D printed coral reef to help fish and creatures. This first of its kind technology is being tested in Puducherry and is showing a lot of potential.
Normally coral reefs or similar solid structures provide the platform for sea creatures like fish, molluscs etc.
The coral reefs can be compared to a building as they provide shelter to the creatures in the water.
The decaying coral reefs lead to the damage of the entire ecosystem underwater. That's why Siddharth wanted to save it.
When he went to Puducherry to dive with Temple Adventures (TA), he met a marine biologist who explained to him about the importance of coral reefs.
He also came to know that there is an organization that is actively working on constructing artificial coral reefs.
Then Siddharth also started experimenting on the construction of artificial coral reefs with material which does not adversely affect marine life.
His father helped him in conceptualizing a 3D model. Siddharth learned how to use a 3D printer and started his experiments.
He worked along with Temple Reef Foundation and succeeded in creating a design. They are testing these models in the Puducherry coast.
If the system succeeds, then the moulds of Siddharth will be dropped in the ocean to save the aquatic habitat.
Image Reference: Thebetterindia
What's new at WeRIndia.com