World's first 3D-printed temple in Telangana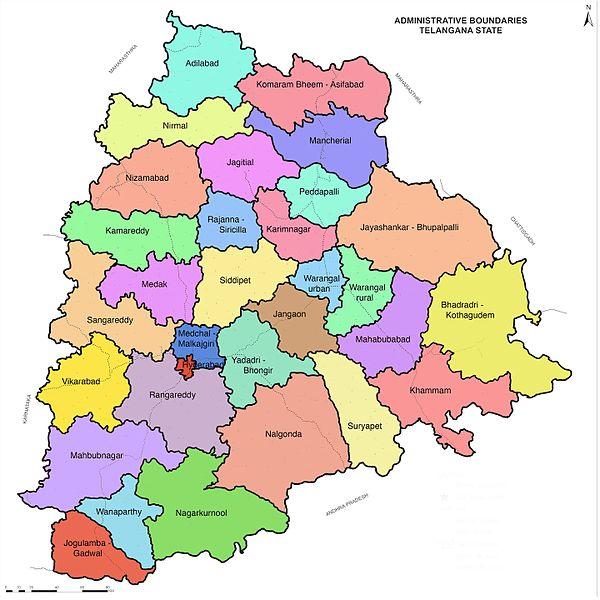 Telangana is set to make history by becoming home to the world's first 3D-printed temple.
Collaborating with Hyderabad-based construction company Apsuja Infratech and Simpliforge Creations, the temple will be built within the Charvitha Meadows. It is a gated villa community in the Siddipet district.
Spanning an area of 3,800 square feet, this groundbreaking project comes just before Telangana celebrates its formation day on June 2.
The 3D-printed Hindu temple is a three-part structure. It is being constructed by Apsuja Infratech in partnership with Simpliforge Creations, a company specialising in 3D-printed construction.
Situated within Charvitha Meadows, the temple's three sanctums, or garbhas, are dedicated to different deities.
One sanctum represents Lord Ganesha with a modak shape. Another is a Shivalay, a square abode for Lord Shiva and the third is a lotus-shaped sanctuary for Goddess Parvati.
Simpliforge Creations has previously collaborated with the Indian Institute of Technology, Hyderabad, to construct India's first prototype bridge within two hours.
For the 3D-printed temple, indigenously developed material and software will be utilized, making use of advanced 3D technology.
While the Shivalay and modak sanctums are complete, the ongoing phase involves constructing the Lotus and the towering spires (gopurams).
Despite the challenges faced, the team managed to 3D print the dome-shaped modak within six hours for 10 days, according to Dhruv Gandhi, the CEO of Simpliforge Creations.
As Telangana approaches its formation day, the state commemorates the occasion by recognising the remarkable achievements in science, art, and literature.
The construction of the world's first 3D-printed temple in Telangana marks a significant milestone in architectural innovation.
The collaborative efforts between Apsuja Infratech and Simpliforge Creations showcase the state's commitment to pushing boundaries and embracing cutting-edge technology.
Once completed, this unique temple will stand as a testament to the fusion of ancient traditions and modern advancements. Also, it will solidify Telangana's position as a hub of innovation and cultural heritage.
Image Credit: Udaykiran07, CC BY-SA 4.0, via Wikimedia Commons
Image Reference: https://commons.wikimedia.org/wiki/File:Telangana_new_districts_2016.jpg
What's new at WeRIndia.com