IIT-Mandi's self-cleaning and reusable face mask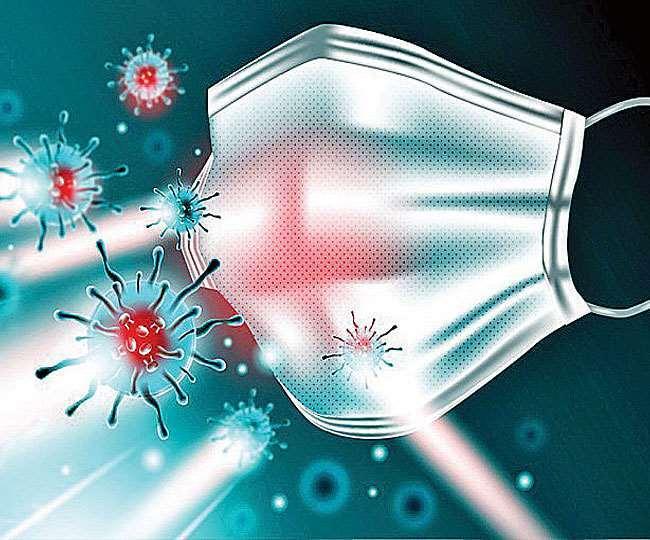 As face mask is one of the most vital items now, various types of new face masks emerge into the market.
Some people are using cloth masks, while others are using surgical masks. The single-use disposable masks create littering. Their disposal also becomes a problem as improper disposal of used face masks leads to infections.
In this context, the researchers at the Indian Institute of Technology Mandi developed an innovative face mask. It is reusable and self-cleaning. Besides, the novel mask can kill microbes as well. The researchers used molybdenum sulphide (MoS2) modified fabric to make this mask. This material is very tiny. It is 100,000 smaller than a human hair. They incorporated nanometre-sized sheets of MoS2 at the edges and corners. They developed the prototype of a four-layered face mask using this material.
This material is virus-filtering and antibacterial. It has the capability of piercing the membranes of both bacteria and virus. Thus, it destroys them.
Amit Jaiswal, the lead researcher, said that they developed this novel virus-filtering mask considering the existing pandemic situation in the country. While developing the face masks, they also focussed on the cost factor so that many people can afford when the masks are available in the market.
He also said that providing an antimicrobial coating to PPE kits is essential for extra protection as the COVID-19 has been spreading very fast. It is particularly vital for face masks as they are the most used items by almost all people.
The antibacterial activity does not destroy even after several cycles of washing. The researchers assure for 60 cycles. Besides, MoS2 has photothermal properties. That means when exposed to light, it absorbs solar light and converts it into heat to kill the microbes.
Thus, users can just hang the face masks in the bright sunlight to clean before reusing them. Jaiswal and his team hope this reusable face mask helps reduce biological waste.
Image Credit: Jagran.com
Image Reference: https://www.jagran.com/himachal-pradesh/kangra-mask-and-ppe-kit-will-be-infection-free-from-sunlight-iit-mandi-research-jagran-special-21575112.html
Recent Posts

Shubham Saini runs a tea stall named Frustrated

Airtel and Jio already said that 5G services

Buns & Deluchas is a Mumbai startup that
What's new at WeRIndia.com